Stakeholders in forestry have called for sustainable conservation of the forestry ecosystem and green spaces to promote human well-being as the world commemorates the 2023 International Day of Forests.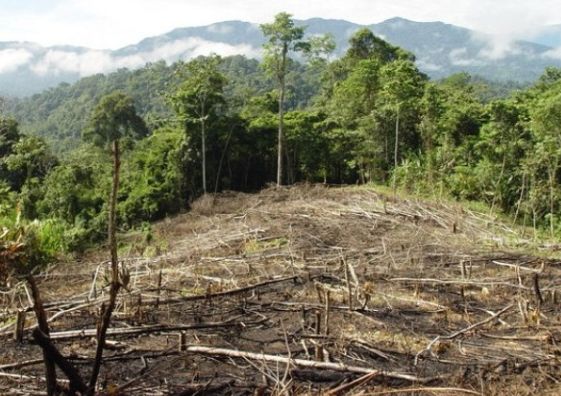 The Acting Director of Technical Programmes, Nigerian Conservation Foundation (NCF), Mr Adedayo Memudu, and the Provost, Federal College of Forestry, Jericho, Ibadan, Prof. Adeboyinfunmi Aderonmu, were among the stakeholders who stated this in Ibadan, Oyo State on Tuesday, March 21, 2023. 
The event was organised by the NCF in partnership with the Federal College of Forestry with the theme: "Healthy Forests for Healthy People". 
Memudu said every March 21st the International Day of Forests is celebrated to raise awareness and highlight the importance of forests to man as well as the sustenance of the planet earth.
"It is to let people know what roles, values and benefits that we can drive from keeping our forests intact and keeping our trees healthy and what they do to promote the healthy well-being of individuals.
"And as well as the livelihoods in terms of employment generation, ecological importance and social significance of forest landscapes.
"So we are encouraging people to see forests as our valuable resources that we must protect and not allow to go into extinction."
Memudu said Nigeria had one of the highest rates of deforestation in the world.
"We are calling on all to halt this trend and reverse what has been lost by replanting, degraded and deforested landscapes across Nigeria."
Also, Aderonmu said the take-home for the International Day of Forests was that "when our forest is healthy then we can have a healthy living.
"When we destroy our forest it means we are destroying ourselves. So we should take care of our green environment and ensure we have a green environment around us.
"This is because it is the green plants that supply the oxygen that we breathe and without green plants human survival is dicey.
"It is important that we maintain a green environment for our healthy living. Once the last tree dies, the last man dies."
In his address, the Oyo State Commissioner for Environment and Natural Resources, Mr Abiodun Oni, said the government had engaged in several projects geared toward sustainability and conservation of the environment.
Oni was represented by the Deputy Director of Forestry, Mr Kayode Ariori.
In their separate addresses, the Director-General of the Forestry Research Institute of Nigeria, Prof. Adesola Adepoju, represented by Dr Ralph Adewoye, and Prof. Abosede Omonano of the Department of Ecotourism and Wildlife, University of Ibadan, also represented by Dr Adetola Adetuga, underscored the importance of sustainable tree planting practices and moved beyond just planting trees. 
The event featured various presentations by pupils of New Ife Olu Unique College, Peljob Nursery and Primary School and Mercyfield Children Academy, Ibadan.
By Ibukun Emiola