The Minister of Power, Works and Housing, Babatunde Fashola, said that since 2015 to date, the Federal Mortgage Bank of Nigeria (FMBN) had issued 2,724 mortgages to Nigerians.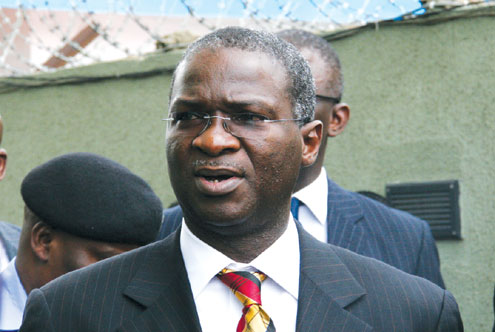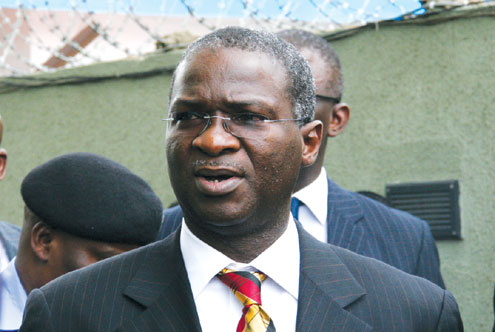 Fashola disclosed this while inaugurating the respective Governing Boards of the Federal Housing Authority (FHA) and FMBN on Thursday, March 1, 2018 in Abuja.
The minister noted that the mortgages which were issued under the National Housing Fund (NHF) scheme were worth N20.237 billion.
He said the ministry was piloting a National Housing Programme and constructing houses in 33 states to ensure more Nigerians own homes.
"We are doing this to validate and test what type of housing design responds to Nigeria's diverse cultural, climatic and religious needs, so as to ascertain what is acceptable and affordable.
"We are at different stages of construction in different states, and we have recommended these designs to FHA, without imposing them.
"Our decision is informed by the evidence of previous housing initiatives that people did not take up resulting in empty houses that still abound in almost every state of Nigeria,'' he said.
The minister explained that the untaken houses in spite of housing deficit suggested that they were not affordable or acceptable to the people.
He urged the newly inaugurated member of the boards to reposition their brands and provide guidance for the Managing Directors and Management teams of the orgaisations.
"For the avoidance of doubt, let me state that the policy of government is to deliver affordable housing, acceptable to Nigerians.
"The agencies, whose brands you will now administer are the implementing arms of government for housing delivery and housing financing.
"You must, therefore, use your positions to affect the lives of millions of people who will partake and benefit of the prosperity that a housing economy can offer,'' he said
In response, the FHA board Chairman, Sen. Lawal Shuaibu promised to employ collective efforts to reposition the housing sector.
Shuaibu assured that national housing policy would be effectively implemented.
Also speaking, Mr Adewale Adeeyo, FMBN board Chairman commended the laudable programmes of the ministry aimed at raising the standard of Nigerians.
Adeeyo pledged that the FMBN board would make a monumental impact through provision of affordable mortgages to Nigerians.
By Ella Anokam