All primary, post primary and tertiary schools in Ogbaru Local Government Area of Anambra have been temporarily closed in reaction to the flood disaster in the area.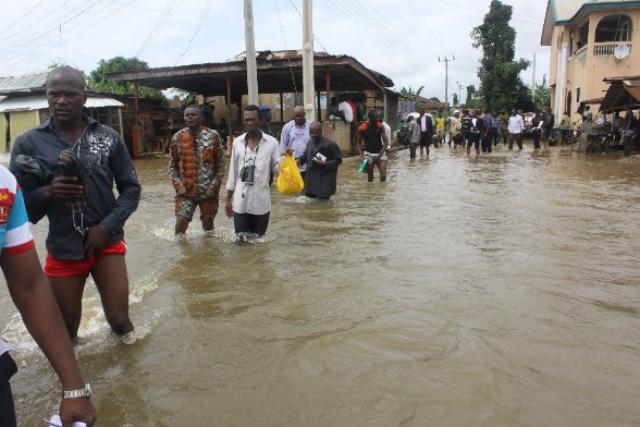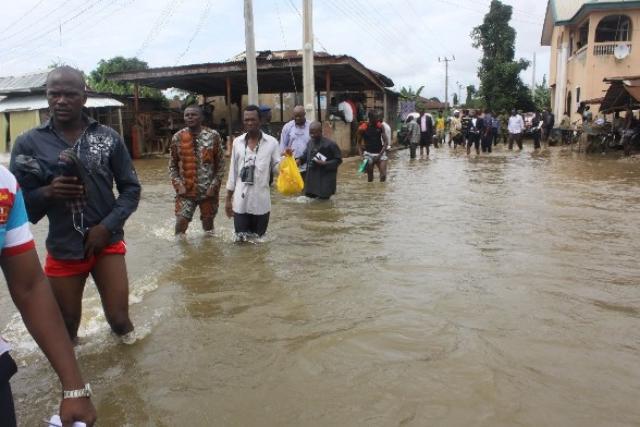 The council Chairman, Mr Arinze Awogu, disclosed this while inaugurating the distribution of relief materials at the council headquarters, Atani on Tuesday, September 18, 2018.
Awogu said the closure of the schools was in line with the directive of Gov. Willie Obiano who said schools in the affected areas should close to avert loss of life.
"We are in an emergency and for us, safety of life is paramount, people will not have need for education when they are dead.
"So in line with the directive of the governor, we have asked that all the schools in Ogbaru be temporarily shut down," he said.
He said that a 12-man Local Emergency Management Committee had been set up to ensure effective rescue and coordination of victims as well as distribution of relief materials to those in Internally Displaced Persons (IDPs) camps.
The council boss said Ogbaru had taken delivery of buckets, mattresses, mats, mosquito nets and blankets from the State Emergency Management Agency (SEMA) but noted that it was still a far cry from what was required.
According to Awogu, about 190 households comprising of no less than 1, 100 persons are presently at the three IDPs camp located at the council secretariat, Community primary school Odoekpe and St James Anglicans Church, Iyiowa.
He noted that 13 out of the 16 villages were on the coastal bank of River Niger and all had been critically affected by flood adding that the remaining three were also highly exposed to the menace.
The chairman, who had also been sacked from his house, said no life had been lost to the flood in Ogbaru now stressing that destruction of property, farm, farm produce and livelihood of the people was massive.
He urged people to move to the camps and decried their reluctance to leave their ancestral homes.
"We are close to where we found ourselves on 2012, when the water height was 12.84 metres and as at yesterday it stands at 11. 80 metres, so you can see how close we are to it.
"There are 16 communities in Ogbaru and 13 of them are along the river bank; all these towns are terribly submerged.
"These are Odoekpe, Atani, Akiri, Ochuche, Mputu, Osamala, Oguikpele, Obaogume and Ummunankwo and they are all gone.
"Others are Obagu, Umuzu, Obaogume, Ogbakuma, all these towns are submerged, no place is safer than the other.
"It is a humanitarian challenge here, we need the best help we can get, it is good that the federal government has declared Anambra flood a disaster, we want to see massive deployment of relief materials here.
"We need effective medical assistance because of the looming epidemic; we need food, disinfectants, toiletries and other emergency items.
"What we are distributing is what we got from SEMA, we want NEMA to react to their declaration by massively deploying relief materials here," he pleaded.
He thanked Obiano and the people of Ogbaru who had helped to draw attention to the disaster and rendered assistance.
Chimezie Anaso