Benue Radio Station, Wurukum Market and seven other communities were submerged following Saturday (August 26, 2017) night's heavy downpour in Makurdi, the Benue State capital.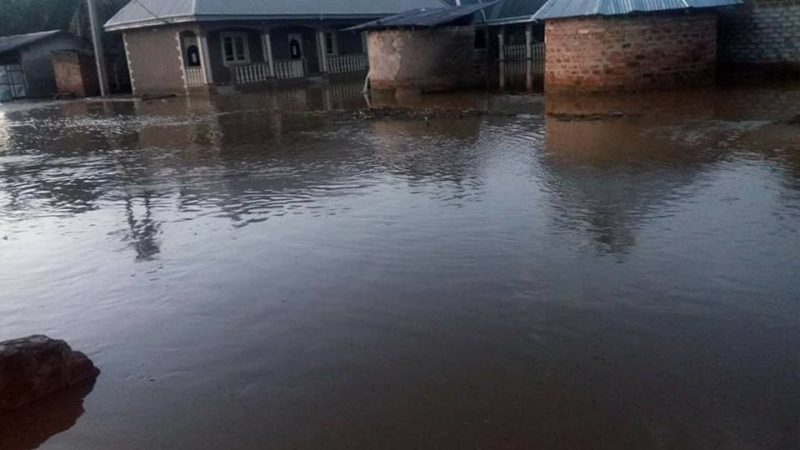 Commissioners for Land, Survey and Solid Minerals, Bernard Unenge, and Water Resources and Environment, Joseph Utsev, went round the town for situation report on Sunday.
Ustev explained that the ministry needed adequate funds to mitigate the situation, adding that the disaster was caused by blocked drainages in some areas.
He said the Transmission House of Radio Benue, Wurukum Market and Low Level were submerged as a result of the downpour.
Other communities affected were: Welfare Quarters, Benue State University, New Kanshio, Rice Mill Wadata as well as Idye and Achusa.
He urged the Federal Government to include Benue State among the states to benefit from the N1.6 billion ecological intervention funds for states affected by flood disasters.
The commissioner said the state has not received any ecological assistance from the Federal Government since 2013.
Ustev said: "Benue Government is looking for ways in which River Benue can be dredged. This is because by dredging the river, majority of the water can be accommodated to prevent future overflow.
"The ongoing research so far showed that the preliminary study will cost about N8 billion, while the main project will gulp about N300 billion. This is where we need Federal Government financial intervention to execute the project, since the funds are much."
Ustev said the dredging would also encourage economic activities to be serviced by the state's Cargo Airport.