No fewer than three people have been killed and hundreds of people displaced following a monsoon rainfall in Yola, the Adamawa State capital.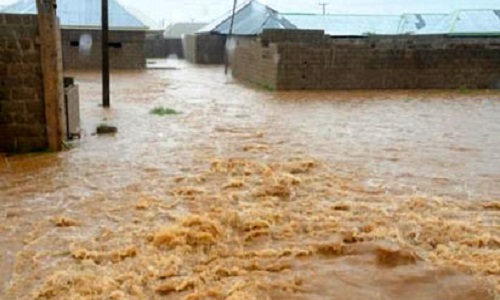 The News Agency of Nigeria (NAN) reports that a heavy rainfall was recorded in some areas of the state on Thursday, August 16, 2018.
NAN gathered that the affected areas included Yolde-Pate, Jambutu and Loko in Yola South, Yola North and Song Local Government Areas of the state, respectively.
Reacting to the development, Dr Muhammad Suleiman, the Executive Secretary, Adamawa State Emergency Management Agency (ADSEMA), however said that only one person lost his live in the flood.
"One person lost his life, while over one hundred people mostly women and children displaced in the recent flood at Yolde-Pate in Yola South Local Government Area.
"Many people are also affected by the flood in Loko village and Jambutu area in Song and Yola North Local Government Areas of the state," Suleiman said.
He said that Internally Displaced Persons (IDPs), especially from Yolde-Pate, were camped at the primary school in the area.
The scribe said that the agency has provided relief materials to the victims and appealed to humanitarian actors in the country to come to the aid of the victims.
By Muhammad Auwal