The Nigerian Conservation Foundation (NCF) says five out of the seven species of vulture found in the country are at risk of extinction.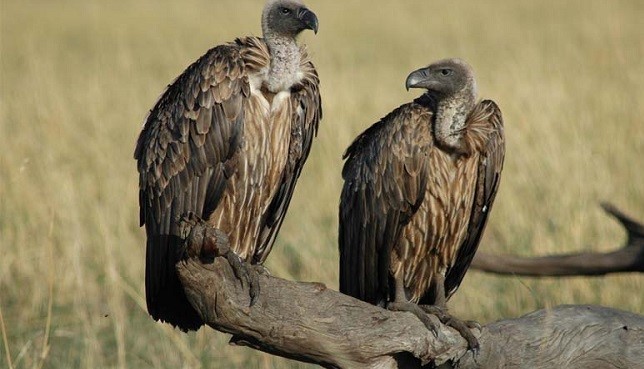 Mr Mohammed Garba-Boyi, Head, NCF, Northern region, disclosed this during an art competition of "white vulture", organised for secondary schools in Kano on Wednesday.
The drawing competition was organised by the foundation, in collaboration with Egyptian Vulture New Life Project.
This forms part of activities to commemorate the World Migratory Bird Day, 2021.
According to Garba-Boyi, there are 17 species of vulture found globally, seven in Nigeria, but now, only two species are left.
He noted that the five species are not seen everywhere in the country, so, they are "critically endangered".
"White vulture or Egyptian vulture is among the species being 'critically endangered' in Nigeria and many parts of the world.
"That is why the Egyptian Vulture New Life Project supports sensitisation to create awareness on the need to protect such birds and other wildlife animals," Garba-Boyi said.
The NCF official said that such birds travelled far distance from Europe to Africa and other parts of the world, especially during winter period.
"The birds come to feed on insects that destroy our crops.
"They normally stay in water areas like Hadejia/Jama'are River and around Nguru, in Yobe.
"Their droplets enrich soil fertility, if it drops in the river, it also enriches the fertility of the underground soil in the water, which provides fishes and other aquatic animals with food," he said.
Garba-Boyi explained that appearance of some birds like Abdimis stork, otherwise known in Hausa as "Shamuwa", indicated that rainfall would commence in the near future.
He said that the foundation would continue to partner with the state government with respect to the establishment of Conservation Clubs in secondary schools.
In his speech, Malam Hashim Muhammad-Tukur, Director, Educational Support Services, Kano State Ministry of Education, commended the foundation for organising the competition.
Muhammad-Tukur said the competition would assist to "catch them young" in protecting the migrating birds and other wildlife animals.
The director urged the foundation to organise such forum for other members of the public.
At the end of the competition, Aisha Madaki from Kano Girls Capital School emerged the best, taking the 1st position.
By Zubairu Idris