In spite of a ban, the number of fires in Brazil's Amazon region continues to rise, according to official figures released Saturday, August 1, 2020.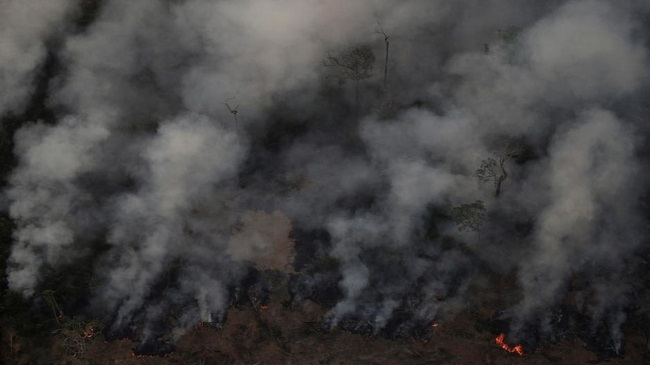 In the nine Brazilian states bordering the Amazon basin, the number of fires rose by more than 20 per cent in July compared to the same month last year, data released by the National Institute for Space Research Inpe revealed.
According to this, 6,804 fires were registered in July this year, against 5,318 in July 2019.
Officials fear that 2020 could be even worse for the rainforest in Brazil.
On Thursday alone, satellites spotted 1,007 fires in the Amazon, for what Greenpeace Brazil called a negative 15-year record for a July day.
Greenpeace activist Romulo Batista said that the official decree prohibiting fires would not work unless there is more surveillance in the field.
In mid-July, Environment Minister Ricardo Salles and President Jair Bolsonaro banned the burning of land in the Amazon region and in the Pantanal, the largest swamp area in the world, for 120 days.
Bolsonaro, a right-wing populist, is a supporter of the economic exploitation of the Amazon.
He was heavily criticised for the devastating fires in the Amazon region last year.
He is accused of accepting the destruction in order to open up new areas for agriculture, animal husbandry, and mining.