The Lagos State Government has sealed a building located at Coconut bus stop in Apapa area of the metropolis for environmental infraction.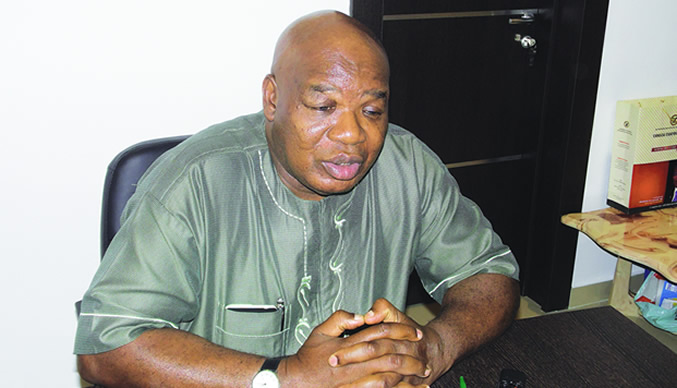 The Corp Marshal, Lagos State Environmental Sanitation Corps (LAGESC), ACP Daniel Isiofia, said during the sealing on Saturday, July 7, 2018 that the environment of the building was dirty.
Isiofia said that there were faeces in the drainage and ship machine abandoned in front of the building for two years, which all portend health hazards.
He said that the occupants of the building located on No 2, Egbayelo Street, Olodi Apapa were served abatement notice two weeks ago.
"They were served abatement notice two weeks ago when the Commissioner for Environment came here and up to now they did not remove it.
"The gutter is dirty, they pass faeces inside it, which is health hazard.
"His Excellency, Gov Akinwunmi Ambode wants a cleaner and healthier Lagos, he wants to turn Lagos from a megacity to a smart city.
"So, we must make them see reasons that it is for their health, and since they refused to imbibe that act of cleanliness, the house is sealed till the infraction is removed and they report back to the Ministry of Environment.
"If we see that they have actually done the right thing, the Commissioner will order the reopening," Isiofia said.
He said that from January to date, LAGESC had arrested and taken to court 1,500 persons for environmental infractions.
The News Agency of Nigeria (NAN) reports that some buildings along the Coconut area were given abatement notice on Saturday, with an ultimatum to clear the environment of abandoned vehicles and machines by Monday, July 9.
The Commissioner for Environment, Mr Babatunde Durosinmi-Etti, said that the abandoned vehicles and old machines constituted a lot of nuisance to residents.
Durosinmi-Etti said that they could also constitute security issues, as they might become hideout for criminals.
"Residents are obliged by law to keep their environment clean. There is defecation inside the drainage, this is unacceptable by the government and we can't keep quiet when we see such.
"The issue of abatement notice is to ensure that residents complied to environmental laws.
"Lagos State government has zero tolerance to waste and dirty environment and over the past months, there has been advocacy campaign on that," he said.
By Florence Onuegbu