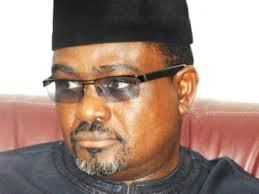 The Minister of Mines and Steel Development, Mr Musa Sada, said that Federal Government had targeted coal to contribute 30 per cent of power generation in the country by 2015.
Sada told the News Agency of Nigeria (NAN) in Abuja that the Federal Government was determined to address the country's power challenge through coal.
He said that the ministry was taking steps towards meeting the target by making effort to determine the amount of coal deposit in the country.
The minister explained that the quantity and life span of coal deposit in the country would determine the basis of designing the coal power plant to generate power supply.
He said that Federal Government would ensure that gas, solar and wind energy contributed to power generation, adding that all the countries that have steady power supply did same.
"What we are looking at now is the targeted contribution from coal and we must take the right step towards achieving it so that we don't get stocked along the way.
"It is very important that we determine the amount of coal deposit that we have because that is the basis for the designing of power plant itself, otherwise, our efforts will be speculative.
"The problem in the gas power plant is that pipelines have not reached where some of the power plants are located and we don't want that to happen with coal," he said.
Sada said that there were no coal power plants operating in the country currently because there were factors to consider in designing and running them.
"For you to be able to build a coal power plant, you must determine the amount of coal deposit you have and how many years it can last.
"Once you start a coal power plant, you cannot switch it off and that is why we at the stage we are now.
"Most of the companies we have engaged now are working on the quantity of coal we have because that is the basis upon which power plant can be built," he said.
The minister said that he was not aware of any power generation company in the country that imports coal from South Africa or any other part of the world.
Sada explained that those importing coal may be doing so for other purposes and certainly not for power generation.
He explained that some of the cement factories that use coal only used it to fire the limestone they used for cement making to save the power that they could have used for that.
"Coal is as volatile as any combustible mineral because if you pack a heap of coals here, it has a very high tendency to catch fire.
"Storage of coal is not an easy thing because you cannot put coal in a container or in a room; it must be stored in the open and consistently watered.
"I am not sure there are facilities to handle coal at our ports currently," he said. (NAN)