For effective management of Nigerian cities, authorities must put in place legal and administrative framework, which must be jealously guided and strictly adhered to by the relevant professionals within the real estate sector, the Nigerian Institute of Town Planners (NITP) has said.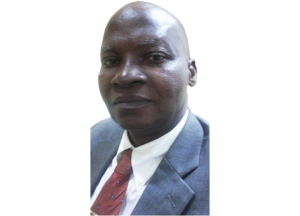 A major highlight of the annual conference is the election of Dr Femi Olomola as the 21st NITP President. In his acceptance speech, he pledged a 10-year development plan for the Institute and commencement of a yearly National Urban Settlement Summit.
Olomola also plans to create at least five million units of jobs per annum for registered town planners via the introduction of a Land Use Planning Report, which would be accompanied with applications for building permits, issuance of certificate of occupancy, and opening of corporate accounts with banks.
At the opening of the conference, the Vice President, Namadi Sambo, noted that with current state of urbanisation, Nigeria's population stands at the threshold of becoming predominantly urban in the near future, having more than 800 urban settlements, especially, Lagos State that is already a megacity of about 20 million people, coupled with about other 10 cities that their population are also in millions.
In his address, the NITP outgone National President, Steve Onu, said that, over the years, the call has been on the need for planning human settlements that have been emerging sporadically, leaving the authorities helplessly in search of ways to navigate through the challenges posed by the sporadic developments.
According to Onu, even though these settlements have emerged, in most cases, without any development plan and have grown from small towns to cities, to metropolis, megalopolis and as in Lagos, to a megacity, their administrators are faced with the basic necessities of life as well as the necessary physical and social infrastructure to make them a live-able environment.
President of the Town Planners Registration Council of Nigeria (TOPREC), Professor Layi Egunjobi, was of the view that urban planners are currently facing formidable challenges managing the consequences of rapidly growing cities and evolving new strategies that would make the city centres of economic development in the face of sharply limited recourse.
According to Egunjobi, currently, 3.3 billion people are already living in cities and that, by 2030, that number will have risen to almost five billion. The total population is increasing by 280,000 people per day, while the bulk of this increase is occurring in less developed regions.
"Managing our cities has become one of the most critical challenges of the 21st century as a result of the uncontrolled and unplanned sprawling of our cities. This rapid process causes a lot of different ecological, economic, social and infrastructural problems and risk. Considering the high density and large number of inhabitants combined with the accelerated urban development, cities in particular run highest risks in cases of natural and man-made disasters," he said.
Furthermore, Egunjobi emphasised that management of cities in developing economy is a concern to urban and regional planning professionals in Nigeria, noting that cities and massive conurbations are complex and dynamic systems that reproduce the interactions between socio-economic and environmental variables at local and global scales.
But despite their importance for economic growth, social wellbeing and sustainability to present and future generations, cities have not received the level of attention they require in the study of global economic change. They are not only risk areas; they also hold best chances for a sustainable future. They are the engines of economic growth and social development.
"Therefore, there is the need to adopt best practices in approach and procedures towards the attainment of identifying spatial tools, general principles, norms and standards.
"All these are meant to lead to reliable and accessible spatial information, and providing guidance to relevant authorities, agencies and institutions towards successfully addressing the problem of rapid urbanization and management in Nigerian cities," he stated.
President of Ghana Institute of Planners, Steve Yirenkyi, commended the theme of the conference as very apt that could not have come in a better time. He said that in West Africa and in the wider Africa, when an economy grows, everything prospers except the cities and its landscape.
"As people become rich and adopt affluent lifestyles, they begin to flout the laws governing the cities. Everybody flocks to the city and want to do business anywhere in the city.
"In this situation, city management and urban governance go out of control because planning standards are no longer respected; regenerating the city cannot be sustained due to twin factors of cost and pace," he said.
Similarly, the outgone Chairman of Lagos Chapter of the institute, Ayo Adediran, praised what he described as "the good works" of the current administration in Lagos State under the leadership of Governor Babatunde Fashola
"For those who are returning to Lagos after a long vacation you could have observed the transformations going on in all sectors of the city development and management. These range from transportation, housing, urban regeneration, security, education, health, sports, tourism and urban planning among others. The most gratifying of these is the contribution of the State Government to urban planning" he said, adding that as part of the key development agenda of sustainable environment and physical planning, the State government has initiated many reforms in urban planning and development with a view to giving the mega city a new face.