Residents of Gishiri Community in Abuja Municipal Area Council have called on relevant authorities in the FCT Administration to provide potable water and other basic amenities for the benefit of inhabitants.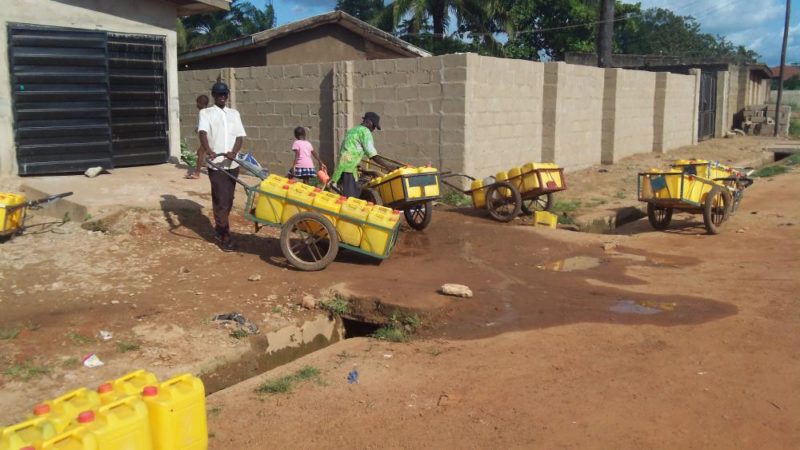 They told the News Agency of Nigeria (NAN) on Monday in an interview that inadequate water supply and basic amenities made life difficult and unbearable for them in the community.
According to them, it is important for the FCT Administration and philanthropists, to provide a source of potable water to reduce the number of children dying from water-borne diseases in the village.
Some of the residents, who spoke with NAN, said women and girls usually spend long hours searching for water in distant streams and rivers.
They said that this was not giving them the space to source for their livelihoods.
A civil servant, who resides in the community, Yakubu Saleh, bemoaned the long hours spent in search of water.
He said this challenge was causing loss of man hours that should have been used to source for means of livelihood.
He said there were no recreation centres and other relaxation spots in the community, which was close to the nations' capital, saying this trend needed to be reversed.
"We don't have water at all, we go to far places to get water from the streams and rivers, the water is dirty, but that is the only source of water we have here.
"Since it is the only source of water in the community, the people are usually left with the option of using the water the way it is.
"We want the Federal Government and the FCT Administration to come to our rescue; so that our children will stop falling ill from preventable disease and water borne diseases."
Saleh said children from the community usually fall sick from cholera and diarrhoea, saying this had led to most of them not being punctual at schools.
Another resident, Cecilia Audu, told NAN that she had to trek long distances before getting water for domestic use, saying this had caused untold hardship to most women.
She said women in the community gave birth at home and through the use of traditional birth attendants.
She expressed regret that the only health centre in their area had no infrastructure for delivery to take place.
According to her, a large number of them have died while giving birth, saying in most cases, the children died due to lack of emergency response to arrest pregnancy complications.
She said due to lack of potable water, there was an increase in activates of water vendors, known as "mairuwa", who use the opportunity to make money, selling a 20-litre jerry can for N50.
Audu said the quality of the water sold by the water vendors could not be ascertained as that was the only available option.
"Although, some houses have boreholes, it is still not free, even if you want to fetch the water, you may wasting time because of the queue, and pay maybe N20 or N50, depending on your containers."
Another resident, Adama Shuaibu, called on relevant authorities to provide access roads to the community, saying there were difficulties in conveying farm products to the markets.
"We need road in this community, cars find it difficult to get into this place, and we have to park at a distant place and use motorcycles.
"It is very difficult to take our goods into the market; some of us have fallen on several occasions, while climbing motorcycles into town," Shuaibu said.
The Manager, Hope of Survival Orphanage, Mr Cephas Shedrach, said there was the need for private individuals to help in the provision of basic needs to the orphanage.
He called for concerted efforts from all stakeholders to help in the improvement of lives of all Nigerians.
By Tosin Kolade