Nigerian farmers spend over N48 billion per annum on the purchase of chemicals to fight a deadly pest that destroys and reduces harvest in beans production.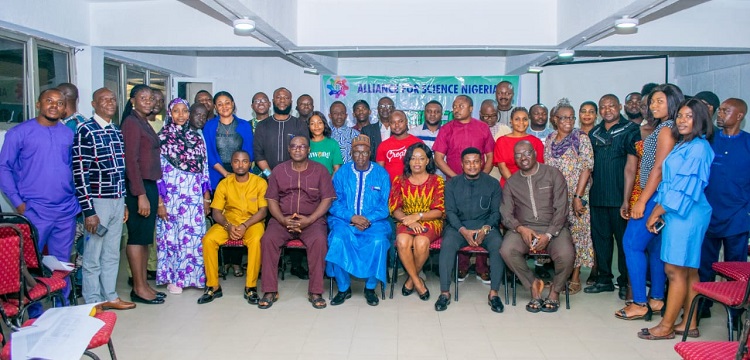 To tackle this problem, the Institute for Agriculture Research (IAR), Ahmadu Bello University, Zaria, has introduced a new variety genetically modified to resist the killer insect known as Maruca vitrata. Also, the improved seed is expected to help farmers reduce the spray of hazardous insecticides from 10 to at least twice every planting season to curb the pest.
Speaking at a Science Hangout organised by the Alliance for Science Nigeria (ASN) with the Open Forum on Agricultural Biotechnology (OFAB, Nigeria) in Calabar, Cross River State, the Executive Director, IAR, Professor Mohammed Ishiyaku, hinted that the newly developed crop is enhanced to resist the pest and increase yield.
"If one hundred million hectares of traditional beans variety is planted, the farmers will spend about N48 billion on insecticides annually to spray on their farms to get any meaningful harvest," he said.
Prof. Ishiyaku assured that biotechnology products can provide solutions to the food crisis bedeviling the nation if adopted as a superlative tool in the agricultural sector.
Coordinator, ASN, Opuah Abeikwen, disclosed in his remarks that there is a misunderstanding about genetically modified products in the country, which is one of the reasons why his organisation put together the hangout to educate the public on the socio-economic benefits of biotechnology.
He lamented the increasing growth of food insecurity across the country, which he said requires urgent attention to resolve.
"The challenge before us is how to stop pests from destroying plants and at the same time cope with the increasing prolonged drought that is being experienced in most parts of the country," Abeikwen said.
By Etta Michael Bisong, Abuja