The Managing Director of Premier Seeds Nigeria Ltd., Prof. Abraham Ogungbile, has advised farmers to use high-quality, improved seeds for their crop growing so as to generate bumper harvests.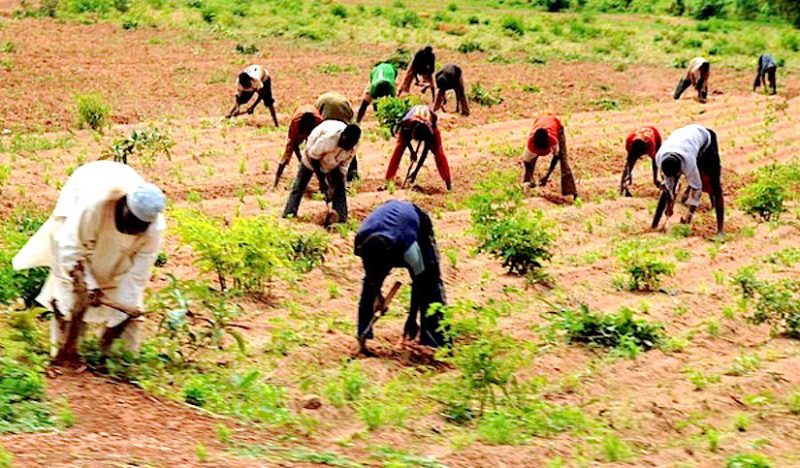 Ogungbile gave the advice on Wednesday, December 27, 2017 in an interview with the News Agency of Nigeria (NAN) in Abuja.
He said that access to good-quality, improved seeds could be the most important effective ingredient in plans to boost farmers' productivity.
According to him, significant increases in farm yields can boost the economic empowerment of farmers and facilitate poverty alleviation.
"In all plant-based agricultural systems, seed is the most important input, as it determines the upper limit of yield potential; it also determines the ultimate efficacy of other inputs such as fertilisers and agrochemicals.
"Seeds are the carriers of the genetic potential of crops; no crop can yield more than the potential which its seed carries,'' he added.
Ogungbile, however, stressed that hitch-free access to quality seeds could only be achieved and guaranteed, only if there was a viable seed supply system that could distribute seeds in sufficient quantities to farmers.
The seed expert underscored the need for farmers to obtain quality seeds from reputable seed supply agencies or seed industries, while seeking advice from agricultural and seed experts.
He said that if the farmers adopted such a tradition, they would be able to obtain good-quality, improved seeds for their cultivation and thus, boost their productivity.
Ogungbile said the production and distribution of improved seeds in Nigeria, regulated by seed laws, were handled through the various activities of the National Agricultural Seed Council (NASC), the agency that was authorised to certify seeds in the country.
He said that if the Federal Government could aid seeds companies to supply high-quality seeds to farmers at subsidised rates, Nigeria would be able to attain self-sufficiency in food production, while the living standards of its citizens would improve.
By Okon Okon