The Food and Agriculture Organisation (FAO) has distributed fertilisers and seeds to 790,000 farmers to accelerate crop production.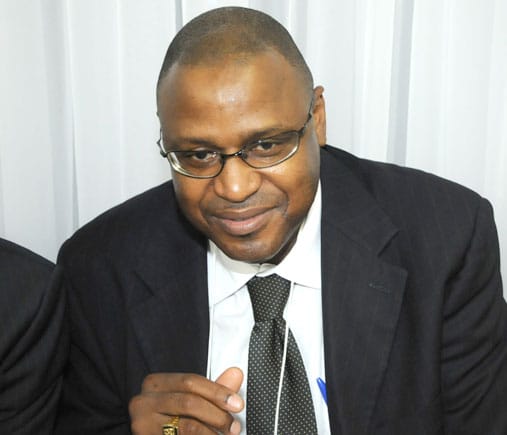 The benefiting farmers are those displaced by Boko Haram insurgency in the northeast.
FAO, in its October Situation Report, said that the fertilisers and inputs were provided to the benefiting farmers during the 2018 cropping season.
The fact sheet indicated that 112,000 households, with a projected population of 790,000 farmers benefited from the exercise in Adamawa, Borno and Yobe states.
It said: "in northeast farmers have begun harvesting cereal, vegetable and cash crops such as cowpea, groundnut and sesame; following provision of seed and fertilisers to 112,000 households under the 2018 rainy season programme.
"The season appears to have been effective for numerous farming households, lessening the need for food assistance in some areas."
FAO noted with satisfaction that the number of people facing acute food insecurity in the region dropped to 2.9 million (June to August 2018); as against 5.2 million (June to August 2017).
However, the fact sheet showed that the northeast region faced severe climate variability negatively affecting production system, which resulted to low yields and livestock production as well as attendant consequences on agricultural livelihoods.
The UN agency noted that due to increased influx of displaced persons and tense security situation, host communities were facing reduced access to lands and other resources needed for production.
It explained that the trend resulted to high level poverty and malnutrition in the war-ravaged region.
The document further gave a highlight of priority response by the organisation between October and December.
These included the distribution of fertilisers and seeds to 61,300 households, provision of goats, poultry kits and veterinary services to 10,589 households.
Other key interventions include distribution of micro-gardening kits to 7,500 deserving families and fuel-efficient stoves to 6,000 households, while 2,500 families would receive emergency safe kits.
According to the document, the organisation faces a funding gap of $13.9 million to facilitate implementation of its agriculture production for the 2018/2019 dry season activities, as well as all year-round livelihood support programme.
"Under the 2018 Humanitarian Response Plan (HRP), FAO is seeking for $31.5 million to assist 1.7 million people. So far, FAO has mobilised $17.6 million, which included a carry-over from 2017.
"Resource partners include the European Union Directorate for Humanitarian Aid and Civil Protection (ECHO); the governments of Belgium, Canada, France, Ireland, Kuwait, Norway, Sweden, Switzerland and USA."
By Rabiu Sani