A team of experts who recently converged on Abuja to proffer solutions to the nation's energy crises has demanded a national renewable energy policy to achieve the right energy mix for Nigeria, curb pollution and address climate change.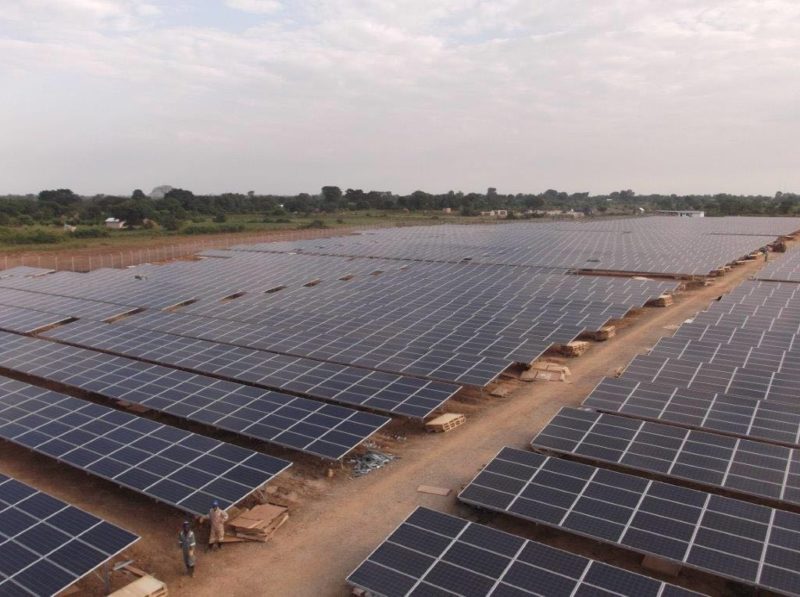 The policy, the participants noted, should redirect attention from fossil fuels such as oil and gas, nuclear, coal, and tar sands oil.
At the forum themed: "Energy Governance and a Just Transition for Nigeria", they stressed that Nigeria's continuous dependence on fossil fuels and generators largely contradicts her Nationally Determined Contributions (NDCs) pledge of 20% unconditional emission reduction and 45% conditional reduction based on green climate funding and other international fiscal instruments.
They called on the three tiers of government (federal, state and local governments) to take more proactive steps towards energy transition by committing 5% of the annual budget to achieving energy transition across a 10-year period.
Godwin Uyi Ojo, Executive Director of Environmental Rights Action/Friends of Earth Nigeria (ERA/FoEN), said: "A just energy transition for Nigeria would mean a commitment to an Energy Democracy model that is decentralised and people-driven. It is a system where production and supply chain are managed and controlled by the communities themselves in ways that promote sharing in the investment and benefits as co-producers and suppliers of energy rather than monopolistic companies. This energy democracy model can be achieved through house hold units, schools, or communities mini-grid systems that are cost effective. It is also environment-friendly and generates green jobs that are less capital intensive."
According to him, Nigeria should not be left behind in the global shift from fossil fuel dependency to renewable energy source as a response to cubing climate change and its devastating impacts. He added that, for Nigeria, the prospect of a just energy transition would spell benefits beyond the current energy system.
He said: "On a global scale, in spite of the rising energy demand more than 1.6 billion people have no access to electricity and about 2.4 billion depend on fuel wood."
Ojo lamented that government at varying levels of governance in Nigeria lack conscientious and holistic approach to addressing the short fall through alternatives in solar powered systems.
"To move towards just energy transition, the World Bank, Africa Development Bank and other financial institutions and national governments must eliminate incentives in loans and subsidies promoting extractive activities in oil and gas prospecting. Instead, such divestment should translate to investment in renewable energy research, green technology, and the provision of loans, subsidies and zero tariffs for solar equipment and production," he added.
Another resource person, Mike Karikpo, observed that countries around the world are moving away from fossil fuels. He described the situation as "an emergency period" and called on Nigeria "to do what we have to do".
Mr. Karikpo also lamented what he described as a lack of political will by the Federal Government to clean up Ogoniland in the Niger Delta region.
He advised government to as a matter of urgency start educating the people on the need for alternative energy sources. "The environment is our life and not for sale," Karikpo said in response to a question.
A contributor, Alagoa Morris, decried the "massive" deforestation going on within the federal capital territory, saying: "There are no trees and yet the people are cutting trees for fire wood. This portends serious danger to the environment."
Mr. Festus Eguojie of the Federal Ministry of Environment canvassed for Environmental Education in schools as a panacea for clean energy transition. "We are at the point where demand is not equal to supply," he said.
Speaking on strategies for promoting clean energy access in Nigeria, Priscilla Achakpa, Executive Director of the Women Environment Programme (WEP), said through a representative that there is need for greater energy access and availability.
"You provide electricity for yourself, you provide water for yourself, and you provide security for yourself. So what is the government doing?" queried a participant.
A representative of the United Nations Development Programme (UNDP), Uyique Etiosa, advocated for a review of the Federal Government's Mini Grid Policy which, in his opinion, seems to concede so much powers to the distribution companies (DISCOs).
"By the current agreement, distribution companies could virtually veto any plan to build and operate a mini grid in a place within their territory. The DISCOs could also acquire same if they so wish. This policy is discouraging new entrants and prospective investors in this sector," he opined.
While responding to some of the issues raised by participants, Kusimo Olutope of the Federal Ministry of Environment disclosed that the President has directed the Federal Ministry of Education to include Environmental Education in the curriculum of primary and secondary schools.
He said: "Environmental Education is the key to awareness creation on the need to protect the environment and to achieve the optimal results towards promoting clean and renewable energy.
He also noted that government has done a lot to encourage investors in the sector. But he admitted that cooking with kerosene in rural communities is a problem.
Mr. Olutope also said that, as a practical demonstration of government resolve to encourage the use of renewable energy, the Federal Ministry of Environment has fitted its offices including the office of the Minister with solar panels to power the ministry.
Other presenters on alternative energy sources such as solar energy include Mrs. Lande Abudu of AZURI Technologies and Habiba Ali of the Kaduna-based DARE, who made several demonstrations with solar lamps and other accessories.
Sunday Odeh, in his presentation, draws the attention of his audience and the government to the enormous opportunities presented by the clean cook stove. He explained that the pilot programme in three states (Bayelsa, Akwa Ibom and Delta) have proven very successful.
The programme, he said, involved teaching schools how to build clean cook stoves using local materials, thereby reducing dependence on fire wood, as well as providing a livelihood for the stove producers. This, added, could be replicated in other states "but for funding which has limited the ability to go forward".
He also advocated for a policy change as he said that "voluntary reduction of emission can never work".
By Dandy Mgbenwa