Deputy Director, Department of Drought and Desertification Amelioration, Federal Ministry of Environment, Mr Bala Gukut, has advised Nigerians to take measures to reduce land degradation in the country.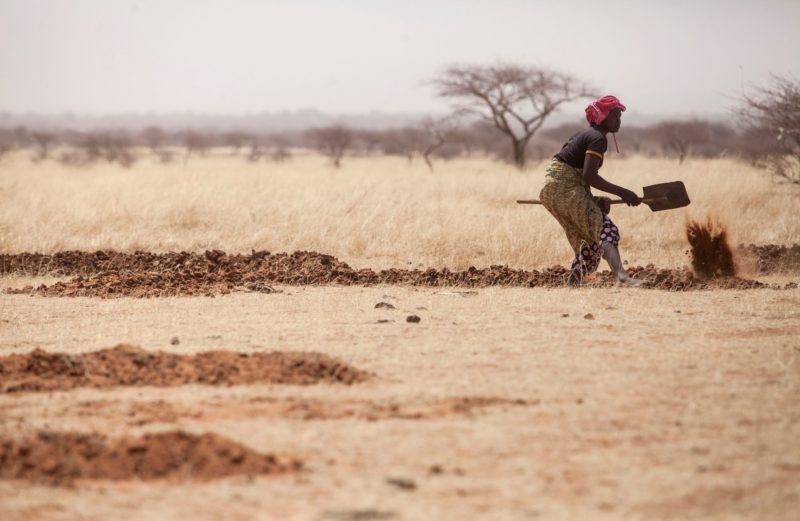 Gukut gave the advice in Abuja on Monday, February 5, 2018 in an interview with News Agency of Nigeria (NAN).
He said that Nigerians, especially those living in rural communities, should do everything possible to protect the land for useful developmental purposes.
"It is unfortunate that people do not accept change; they are not ready to adjust from the activities which their forefathers practised.
"When you tell them to change from the old attitude and educate them on the implications, they will tell you they cannot afford to change the practice.
"There are some activities which our forefathers practised that are currently affecting our lands; now we have discovered that if people continue with such activities, it will cause more harm to our land.
"We try to let people know that human activities such as bush burning and cutting of trees, among other activities, can cause land degradation.
"But people are not ready to accept the change and embrace our concept; this has become a big challenge to us.
"When we even tell them the implications of cutting down trees or bush burning, they don't listen; rather they would respond that they are doing what their forefathers did.
"They often say `our forefathers never allowed trees to grow without cutting them; we have been cutting our trees for firewood even without replacing them.
"We put fire in our lands and do other activities; we don't see any negative effect and our forest is still healthy for us; we cannot accept this change.
"Therefore, it is difficult for people to accept our concept and that is a big challenge to us.
"If we did not work towards restoring our degraded lands, it will be very difficult to keep people on farm.
"It will definitely affect our farm production. In other words, food security will consequently become a big challenge to us in the country,'' he said.
Gukut urged the citizens to embrace the concept of land degradation neutrality in their activities, saying that such efforts would promote the achievement of environmental sustainability by 2030.
He said that the ministry was partnering with relevant stakeholders to ensure the restoration of degraded lands across the country.
By Vivian Emoni