Prof. Suleiman Ambali of the University of Ilorin, Kwara State in Nigeria has warned that use of organophosphate pesticides, especially by arable and livestock farmers, could cause psychomotor and cognitive dysfunction.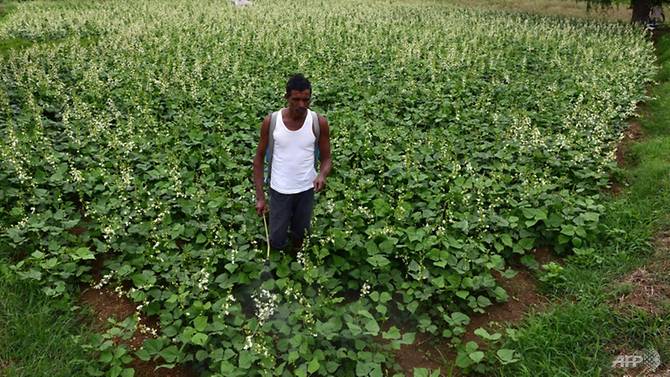 Organophosphate insecticides are a type of pesticide that works by damaging an enzyme critical for controlling nerve signals in the body. Scientists say the damage to this enzyme kills pests and may cause unwanted side effects in exposed humans.
Cognitive dysfunction is the loss of intellectual functions such as thinking, remembering, and reasoning of sufficient severity to interfere with daily functioning.
Ambali, who of the Department of Veterinary Pharmacology and Toxicology, made the assertion in a research paper entitled: "Preventing pesticides from poisoning away our health and future-the oxidative approach".
He explained that such cognitive decline induced by pesticides poses a lot of challenges to learning and memory acquisition in school children.
According to him, elevated levels of organophosphate metabolites in a woman's urine during the third trimester of pregnancy results in reduced cognitive development in her child at 12 months of age, particularly perceptual reasoning.
Ambali, who teaches in the Faculty of Veterinary Medicine of the University of Ilorin, said studies in humans have shown that pesticides exposures causes deficit in psychomotor function apparently due to impairment in sensory inputs, motor outputs or associative delay.
He said that studies of individual with a history of pesticides poisoning especially farmers or individuals identified from hospital or pesticides registries, have found deficits with cognitive and psychomotor function and motor dysfunction long after the immediate episode is resolved.
"In some cases, these effects were observed, 10 years after poisoning, indicating that residual damage may have been permanent.
"The use of pesticides resistance by pests with its attendant consequence has made my laboratory to conduct studies to mimic this emerging environmental reality," he said.
Ambali also disclosed that epidemiological evidence indicates that Organophosphate exposure induces changes in attention and impulsive behaviour in adults.
He added that attention and impulse control are critical aspects of executive function that play a fundamental role in information processing and are also impaired in numerous psychiatric disorders.
The don listed other dangers posed by pesticides to include anxiety and depression which have become common mental health issue associated with millions of people around the world.
The expert in toxicology therefore urged the Federal Government to insist on use of newer pesticides formulations that are relatively safe, less hazardous and more friendly compared to the traditional ones being patronised by farmers.
Ambali also advised healthcare providers and other personnel in the health management team on the need to consider pesticide poisoning as a differential in diagnosis of some diseases, especially in those individuals that are exposed to pesticides by virtue of their occupation.
By Fatima Mohammed-Lawal