The League Management Company (LMC) has ordered the National Professional Football League (NPFL) champions, Enugu Rangers International Football Club, to pay Coach Imama Amakapabo a total of N16.7 million for wrongful dismissal. The LMC also imposed a hefty fine on a top Enugu Rangers Official for breach of mediation.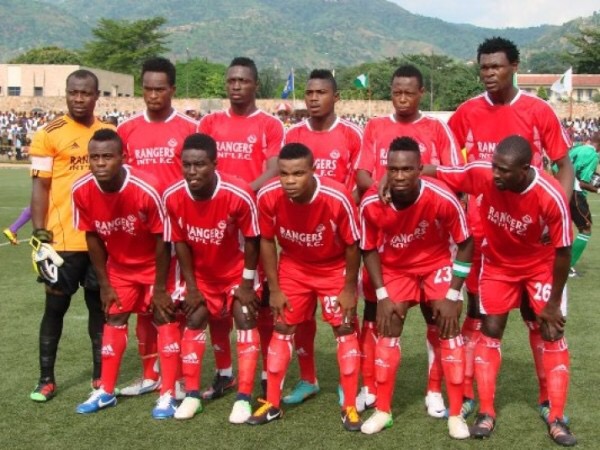 The LMC directed Rangers to pay the sacked coach various sums including N14.56 million, representing a salary accumulation to October 2016, and compensation for wrongful termination worth N1.6 million, representing the salaries for November and December 2016. In addition is another N600,000, which represents arrears and bonuses of last season, and $725, which is international traveling allowances owed Amakapabo.
Rangers and the club secretary, Joseph Onwukwe, have been charged with infractions of the NPFL rules and framework in the course of mediation proceedings in the dispute between the club and former coach.
The LMC has consequently levied sanctions on the club and the official, with Rangers fined N5 million and Onwukwe banned from all NPFL activities for a period of one year.
Meanwhile, Enugu State Commissioner for Sports, Charles Ndukwe, has called for calm in the recent arrest of Rangers coach, Imama Amakapabo.
Imama was picked up by the Police in Abuja on Thursday, July 20, 2017 and later taken to Enugu, following the alleged refusal to return the club's possessions after his dismissal.
Mr Ndukwe, while admitting to owing and not paying wages to the coach, said the dispute would be sorted out in no time.
"We are looking into the matter and we are still discussing to see if there is a way we can ameliorate that. I don't think it would escalate beyond that.
"I don't know that up till now Imama is still with the vehicle and has not opened his apartment.
"This is government vehicle, and I expected it to have been returned even if he had been owed, so as to allow us look into the issue, as it is yet to be substantiated," Ndukwe explained.
Imama was sacked by Rangers in April last year after leading the club to their first title in 32 years, last season.
He is making claims of wrongful dismissal, and seeking compensation worth up to N38 million.
By Felix Simire