Former Minister of Science and Technology, Prof. Turner Isoun, has commended the federal government on its directives to government agencies to patronise the Nigerian satellite.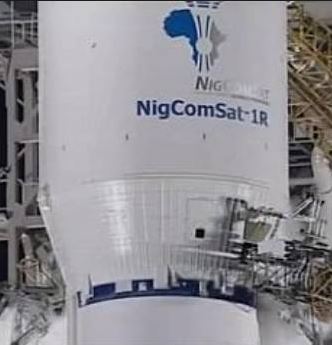 Recently, government issued Order 2 compelling its ministries, agencies and corporate bodies in the country to patronise Nigerian satellites.
Nigeria currently has satellites in orbit performing both observatory and communication functions, yet government agencies spend millions of dollars every year on the purchase of satellite imageries and internet data from other satellites across the world.
But Prof. Isoun said that the directive by government was a clear testimony that the investment in the satellite sector was not a waste as the sector is currently positioned to advance government efforts to create wealth and jobs for the teeming youth population.
"It is noteworthy that government investment in the space sector in the last few years has started paying off as the sector is now positioned to create wealth and jobs, and be in the first line of renewable resources of innovation," he said.
"As the former minister who guided the nation in this direction, I must applaud this effort and urge government not to relent on its oars; government should continue to show leadership by monitoring and ensuring strict compliance with the implementation of the directive," he added.
According to him, the satellite industry must be linked to other sectors of the economy especially agriculture, transportation and banking, adding that the acceptance of GSM, ATMs and other innovative facilities by Nigerians has demonstrated how technologically friendly we are as a country.
"Any nation averse to technology and innovation cannot compete globally. Nigerian universities must key into the current development especially in the space sector, they must play a significant role in efforts to create wealth and jobs for the population," he said.
The former minister urged government to also step up action on the Nuclear Programme which was established to generate over 1000 megawatt of electricity. "Government must not shy away from the Nuclear for Peaceful Purpose Programme. We already have in place facilities such as the gamma irradiation that will add value to agricultural produce especially those for export."