Europe is increasing the suffering of African migrants trying to cross the Sahara, the Red Cross chief said, urging lawmakers not to put security above human rights.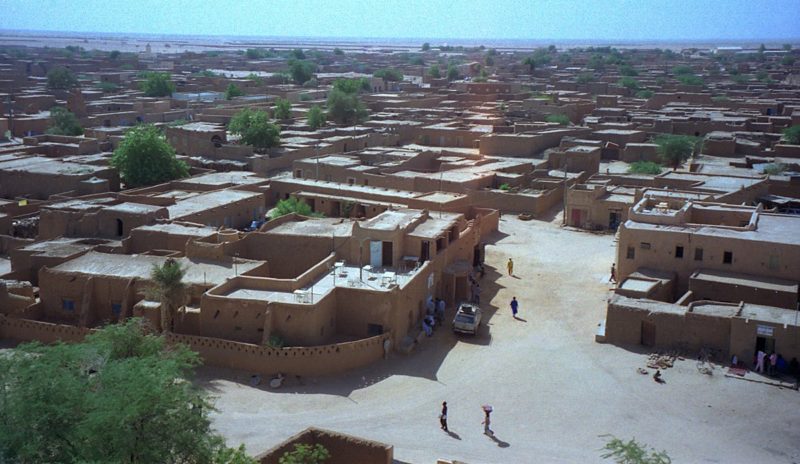 Francesco Rocca, head of the International Federation of Red Cross and Red Crescent Societies (IFRC),  met migrants in Niger who said they were stranded, unable to head north to Europe or return home.
"When we talk about European migration policies, it is only about security – how they are not allowed to enter – and not about the dignified manner in which you have to treat human beings," he told the Thomson Reuters Foundation.
"Cynicism has increased a lot. I think we are sick and we have to find a way to cure this disease," he said in Agadez, a desert transit hub in Niger for Africans hoping to reach Europe.
Europe has responded to waves of illegal migration in recent years by sponsoring security crackdowns in transit countries so that people are stopped before reaching its borders.
The ICRC said no fewer than 350,000 people traveled through Niger in 2017 in spite of a law passed two years earlier that saw smugglers jailed and soldiers posted throughout the desert.
The red cross said since the law, four times as many migrants have been hospitalised in Agadez each month for injuries because they travel at night, across mountains and through dangerous desert terrain rather than taking safe roads.
ICRC said some of the Africa migrants stranded in Agadez fled conflicts, though most left home hoping to find work.
Men from Senegal, Gambia and other countries squatting in mud ghettos told the Thomson Reuters  Foundation that they were afraid to continue their journeys and had no money to get home.
"The problem is how high a price these human beings are paying for EU policies," Rocca said, describing Europe's approach as cruel and ineffective and calling for more support to migrants and communities hosting them.
The Italian lawyer said Europe's migration polices have failed for decades as people continue to move but they are forced to use more dangerous routes.
"People in Agadez told me that the Sahara is just as deadly as the Mediterranean," he said in a statement, referring to the thousands who drown in overcrowded boats each year.
"The difference is that we don't know how many people have died there, or what inhumanity they have faced."