After Gabon, Morocco and Ethiopia have respectively become the second and third African nations to submit their Intended Nationally Determined Contributions to the United Nations Framework Convention on Climate Change (UNFCCC).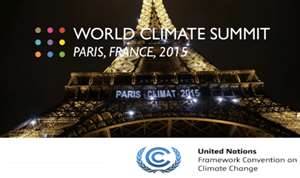 While Morocco submitted on Friday, June 5, 2015, Ethiopia handed over its climate plan to the UN body on Wednesday, June 10, 2015. Gabon had earlier submitted its INDCs on April 1, 2015.
This brings to 12 the total number of countries/regions that have submitted their INDCs as at Thursday, June 11 2015.
The other countries are: Canada (submitted May 15, 2015), Andorra (April 30), Liechtenstein (April 23), Russia (April 1), USA (March 31), Mexico (March 30), Norway (March 27), Latvia/EU (March 6) and Switzerland (February 27).
The Conference of Parties (COP) to the UNFCCC, by its decision 1/CP.20, requested the secretariat to publish on the UNFCCC website the INDCs as communicated. They can be accessed here: http://www4.unfccc.int/submissions/indc/Submission%20Pages/submissions.aspx
Leading to the 2015 UN climate change conference in Paris, France, countries have been asked to publicly declare what actions they intend to take under a global agreement. The country commitments, or INDCs, are expected to indicate through their form and strength what shape any 2015 agreement might take.
The INDCs will not only contain steps taken towards emission reductions, but also aim to address steps taken to adapt to climate change impacts and what support the country needs or will provide to address climate change.
Several INDCs were submitted during March, with a second wave between that time and September as INDCs submitted after October 1, 2015 will not be included in the UNFCCC synthesis report to the 2015 COP.