The Environmental Rights Action/Friends of the Earth Nigeria (ERA/FoEN) has described as false and deceptive recent activities by Philip Morris International (PMI) to promote itself as a supporter of a "smoke-free world".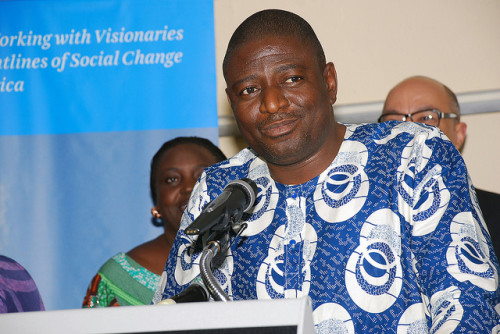 ERA/FoEN, in a reaction to the start of PMI-funded training of senior journalists in Naivasha, Kenya, with the theme: "Tobacco Harm Reduction: Towards a Smoke-free World", said the tobacco corporation "un-repentantly continues to misinform the media and the general public using concepts that seem tailored to reducing tobacco harms but in reality undermined efforts by governments to implement effective tobacco control policies".
In September 2017, PMI reportedly announced an annual support of $80 million for the establishment of a Foundation for a Smoke-free World over the next 12 years. That announcement was said to have been greeted with criticism by the World Health Organisation (WHO), and a host of non-governmental organisations across the globe. The WHO reportedly distanced itself from the initiative and asked governments to do same.
ERA/FoEN described the PMI Kenya training as "a continuation of PMI orchestrated mis-information campaign and an attempt to buy media influence and silence rising public support for effective tobacco control laws across Africa".
ERA/FoEN Deputy Executive Director, Akinbode Oluwafemi, said: "Governments in Africa and media practitioners should be alarmed that PMI, while increasing the production and marketing of its deadly wares on the continent, is now talking about tobacco harms reduction through its so-called trainings. It is totally objectionable."
Oluwafemi pointed out that a very dangerous dimension to PMI "new tactic" is the muddling of public health policy issues in its quest to grab more lungs, stressing, "or else, how can it be imagined that a known producer of a lethal product is talking of helping governments achieve goal three of the Strategic Development Goals (SDGs) which promotes good health and well-being"?
"We can see through this deception. Again if PMI is interested in a smoke-free world all its needs to do is stop cigarette production and stop undermining regulations across our continent," Oluwafemi added.
He advised that governments discontinue engagements with PMI that conflicts with the World Health Organisation – Framework Convention on Tobacco Control (WHO-FCTC), and particularly strengthen the implementation of Article 5.3 which explicitly obligates Parties to act to protect their public health policies from the commercial and other vested interests of the tobacco industry in accordance with national law.
He maintained that there is a global consensus about how to reduce tobacco use which has nothing to do with lack of evidence requiring research, but has everything to do with PMI and other tobacco companies doggedly fighting strong policies proven to reduce tobacco use around the world such as higher tobacco taxes, graphic health warnings and bans on tobacco advertising, promotion and sponsorship
"PMI should stop gambling with our lungs through its deceptive concept of a smoke-free world. There is no safe alternative to the manufacturing, sale and marketing of tobacco products. Attempting to confuse the media with its deceptive message is totally unacceptable," he insisted.