An Environmental Protection Sustainability expert and Founder, Digital International Platform for Environmental Protection (DIPESH), Mrs Astrid Arens, has called on Nigeria to key into the EU Green Deal, expected to start by January 2024.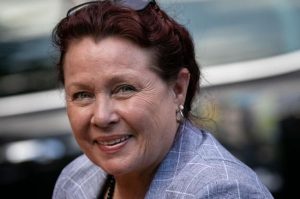 Arens made the call on Monday, October 2, 2023, in Abuja at an Environmental Protection Sustainability and Humanity experts, enthusiasts and stakeholders forum.
The event was organised by the Richard George Foundation (RGF), a non-governmental organisation (NGO), in collaboration with Voice-Aid Association, Germany E. V, and DIPESH.
Arens explained that the Green Deal was about living sustainability practices, new legislation, funding to supporting development, empowerment and education/engagement needed from infancy to adult life.
She also said that it was about a new law for the EU, adding that the law entailed that all companies must be sustainable in climate, environment, and social competence for the employees.
Arens noted that Africa in general and Nigeria in particular was blessed with great mineral resources, land and weather, especially sunny weather.
The environmental expert lamented that, in spite of the huge endowment, the continent was faced with climate and environmental issues.
She said that the Green Deal was a first in the history of the EU, and therefore called on Nigeria to do everything possible to benefit from the deal.
Arens further explained that DIPESH worked on the basis of the 17 Global Goals of the UN.
Arens said that it connected everything needed to change the world quickly and sustainably, adding that it was building the largest alliance for sustainability in action.
She said that other pillars of DIPESH included ensuring that companies took responsibility for their actions, act as role models for global sustainable economy, as well as worldwide support of social, environmental and planet protection.
By Deborah Coker