The Enugu State Government says it has begun public sensitisation on ways to minimise the use of plastics to reduce environmental problems in the state.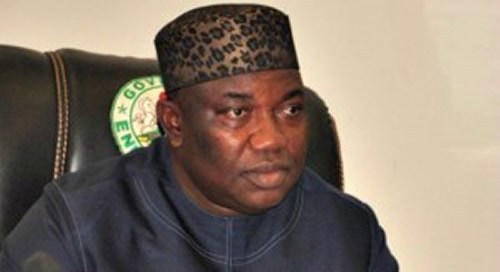 Mr Nnamdi Arum, the Head of Climate Change Department, Enugu Ministry of Environment, made this disclosure to the New Agency of Nigeria (NAN) in Enugu on Friday, August 31, 2018.
Arum said that plastics and cellophanes were non-degradable waste, stressing that they could cause problems in the environment as well as to agricultural produce.
According to him, the lifespan of plastic material is more than 300 years.
He added that plastic materials were not degradable as other wastes such as papers, cartons and leaves.
"Because plastics and other cellophanes like water sachets are generating problems in our environment and to our farmland, the ministry decided sensitise the people on the dangers associated with the use of plastics.
"As I speak, I have students, who are undergoing some programmes, they are gathering waste water sachets around their areas because no waste is a waste and waste sachets can be turned to useful items," he said.
"Plastics themselves are chemical components, they are fossil because petroleum product is part of the component used in producing them," he said.
He explained that a practicable way to reduce the use of plastics in the state is for the public to use plastic for storing drinking water, cooking oil among others instead of using them anyhow.
Arum noted, that by using a particular plastic for a long period of time, the number of plastics would reduce in the society.
He advised the public to always keep their waste sachets and bring them to the ministry instead of allowing them to liter the environment or farmlands.
By Maureen Ojinaka