Barcelona coach, Luis Enrique, has said that he got himself injured while celebrating his team's stunning comeback against Paris Saint-Germain in the UEFA Champions League battle.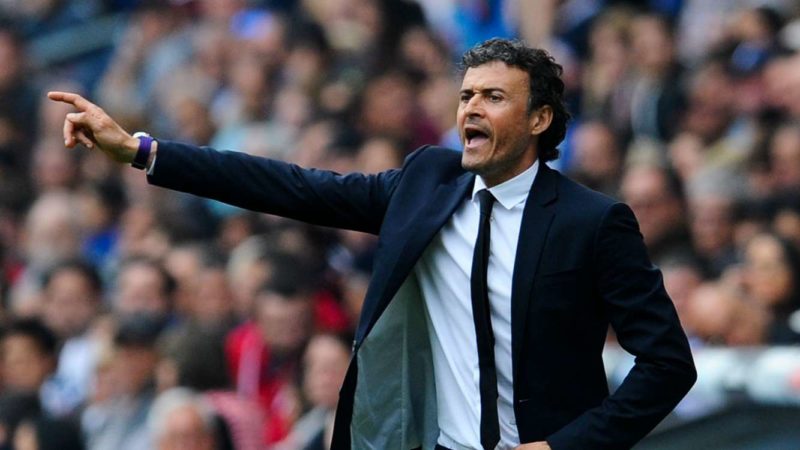 Barcelona were 4-0 down to PSG from the first leg, but produced one of most memorable fight backs in recent memory to win 6-1 last Wednesday night.
Sergi Roberto's winner sealed a 6-5 aggregate victory for the Spanish giants and sent the Nou camp into frenzy.
But Enrique, who will leave the club at the end of the season, revealed that he hurt himself in the chaos. "It was worth it. I was brought to my knees. It is a difficult night to explain with words. It was a horror movie, not a drama with a Camp Nou that I have seen very few times as a player or coach," he explained.
Barcelona are the first side in the Champions League history to over turn a four-goal deficit from the first-leg, their 6-1 win over PSG featuring three dramatic late goals.
Even Manchester United did not need that many to make history there in 1999.
Of the Superstar trio, Messi, Neymar, and Luis Suarez, it was Neymar who did most to make the miracle happen, scoring two goals and winning a penalty before showing impressive composure to loft a pass into the path of Sergi Roberto in the final chance of the tie.
Indeed, the coach Luis Enrique, who has won an astonishing eight trophies out of a possible 10  over the past three seasons, is now looking for a for 11 from 13 by June, Top of La Liga, Copa del Rey favourites and still somehow – in the hunt for yet another Champions League trophy.
By Felix Simire