Dr. Segun Adaju is a Nigerian entrepreneur and the Chief Executive Officer (CEO) of Consistent Energy Limited. His organisation serves as the lead consultant working with the Access to Energy Institute (A2EI), a not-for-profit entity established to provide reliable and affordable electricity. In this interview with Etta Michael Bisong, the renewable energy expert spoke on Nigeria's pathetic energy crisis, what A2EI is doing to curb the problem by powering small businesses, households, as well as help the nation to meet-up with her 13 percent off-grid electricity generation target by 2030.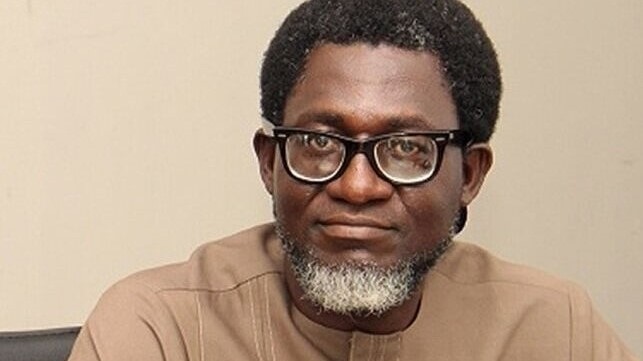 About the A2EI solar project in Nigeria
We are looking at the Gold Standard and Clean Development Mechanisms. Once we can prove that they are cleaner and can help to reduce emissions, and better than using petrol generators which we are also doing, then people can register for the solar system that will be deployed under carbon credit and qualify for those incentives.
One of the requirements is to have a stakeholders' consultation for the registration of activities for the solar system that we have done, our experts will conclude the rest and register the project for carbon credit.
The implication is that some payment would be made available for those that are able to track the system to enable them to offset the cost of deployment and other solutions.
That is the importance of what we have done and to also present the program to stakeholders to get their feedback, criticisms, and make adjustments according to the comments that we have received from everyone.
So, I am happy that it came out successful to the interest of Nigerians especially small businesses that require energy.
How the project will help solve Nigeria's energy deficit
Nigeria's grid energy may be on the average 5,000 megawatts at best with a population of over 200 million. Consequently, Nigerians are powering themselves with petrol and diesel generators to close this very huge gap. They are generating over 40,000 megawatts during the last count, which is eight times what the grid is providing.
We know the pollution and huge cost effects of maintaining gasoline generators. So, the aim of this project is to deploy the solar solutions in replacement of petrol generators which are plenty in Nigeria at a price that is economically more viable than the generators that they are using.
It will also help create energy access to over forty-two million Small and Medium Enterprises (SMEs), and additional eleven million households that are currently using generators. So, the economic impact is that SMEs can make more money, their margins higher, and reduce what they spend to power themselves.
Experiences from some of the SMEs that we have powered in the past shows that most of them have opened additional shops, and they tell us straight that they were able to do that because of the savings that they made from not using their generators, and I have real case studies that I can present.
Another economic benefit for example is that it will create more jobs because you employ more people when you open more outlets and increase their income by 40 percent from what we have seen on average.
The issue of Nigeria relying upon on-grid and petrol generators to fuel them would be reduced, and energy access boost because more Nigerians will have to increase access to electricity, increase productive use, income, and employment, revenue, and help Nigeria meet its Nationally Determined Contributions (NDCs) commitment under the Paris agreement.
For that reason, it is a win-win situation for SMEs, households, and everyone as it will also help promote Nigeria's strategy to generate 30, 000 megawatts by 2030, 13 percent of which should be renewable. This project will contribute to meeting that commitment.
Low-income earners and how they can benefit from the program
Local communities are taken into very high consideration of this project because the energy source gets worse as you move away from city centers. Therefore, if half of Nigerians are connected to the grid in city centers, you are sure that 30 percent of them are in rural areas.
We are looking at how we can enhance the productive activities of SMEs with this system, how to power solar energy for irrigation, for instance. Imagine if farmers can plant almost all seasons and increase their productivity simply because they can pump water using solar.
Then we are also testing a financing scheme which we are going to introduce to encourage installment payment over a period of time that will make it affordable for them to use – it is like democratising the use of solar.
We have customers in rural communities who are using this system, paying in a bit and they have access to energy all the time. The impact in those local areas is far higher than the one we are getting in urban locations like Lagos State. We created an affordable financing scheme that provided the opportunity for them to pay over time.
As a result, what we have done is that rural areas will benefit more from this scheme in terms of impact than even city centers. But, the project is for rural and urban centers because we know for sure that even those who are connected to the national grid in urban centers still uses generators all over the place.
Carbon credit and benefits
I am an environmentalist and a renewable energy expert, and as a layman who is not an expert in carbon, my basic knowledge I have is that carbon credit is something that you can access as a subsidy or payment if you can prove that you have reduced carbon emissions to the environment. It is something that if it can be measured and quantified, then it can be converted into a credit certificate or payment receipt.
The idea is that if you can prove that the project that you are doing will help to reduce carbon emission into the environment and you properly register it as we are doing now, and you can track it and show the metrics that it has reduced carbon emission from getting into the environment, you can then trade it.
We know that some businesses use about five litres of petrol every day and for every litre there is a level of emission that it generates to the environment. Thus, if I can shot that generator from working and keep it silent with a solar system that can track and prove it, then I can present my certificate for credit at some point in time for a benefit for my project to encourage more deployment to reduce the cost of trying to do the project to the end-users.
A carbon credit is a payment that you get by displacing carbon emissions into the atmosphere and replacing them with alternative renewable energy that will not pollute the environment.
Communication strategy
We have developed an advocacy and awareness plan on how to take this to the market to educate Nigerians on the benefits of what we doing. Definitely, we are going to be toeing that line and work with experts and partners like EnviroNews Nigeria who are doing their job greatly. How can we collaborate and work together because you own the media space for this sector?
We are experts and project developers, and you are experts in communication? It is a conversation I will like to have with EnviroNews. Yes, we have that plan in place; we are going to be working with partners to make that happen.
Another example also, in preparation for this programme, we actually did publications in two media organisations. We know that there are partners who already own the space and I want to see our work together in the coming days.
Cost of gasoline generators and benefits of the solar system
First, for beneficiaries that use the small sizes petrol generators which are our initial target, the conviction and value proposition is that if I can replace your generator with my solar system – number one it reduces your cost of operation immediately by an average of 40 percent. And that is the cost of buying fuel, engine oil and all the rest. That is one in the long run.
Secondly of course, they will no longer be pollution, noise, and emissions are reduced and that is where the carbon side comes into it. And I can further reveal the cost to you.
Thirdly, you are guaranteed technical support in the project deployed to ensure that they work pretty very well. And then we have a financing scheme that will ensure that payment is made through installment overtime for a period of four years.
We have partners that we are working with and have put a group of SMEs together and deploy them to pay us a rate that is less than what they are spending on their generators average of 40 percent. It is a value proposition that we are offering to beneficiaries to be able to displace their generators.
Solution on how to end the crisis
Let me look at the larger picture and then come down to the specifics. Nigeria's power sector is challenged because of its capacities. Generation capacity is about 13,000 megawatts, distribution capacity is estimated at about 7,000 megawatts at the moment, and the actual real capacity is about 5,000 megawatts.
Furthermore, the constraints include what is called liquidity. There is a serious liquidity challenge across the value chain where generating companies generate power and sell to distribution companies and distribution companies distribute to houses and then they don't get the full money back for so many reasons like energy theft, and distribution losses. All these affect liquidity in the sector.
Hence, one of the first things to do is to address that liquidity issue. How can the energy generated be distributed to the final users' comeback in form of money terms 100 percent? That will encourage an investor to put more money to generate another 100 percent.
Secondly, the grid is challenged. Right now the grid cannot transmit all the 13,000 megawatts that is the built capacity. We hear that 7,000 megawatts is been generated and only 5,000 can be distributed. There is what we call stranded power, about two thousand megawatts that we cannot distribute because of old transmission lines. Therefore, anything that will also help resolve the transmission capabilities would be one of those agendas that if I have the opportunity I will face.
Thirdly, talking at the global national level now, I will look at the energy mix in Nigeria. They say about 80 percent turbine and the rest will be hydro that we have on the grid.
They are serious challenges with gas both availability and distribution because of pipeline vandalization. So, I will put us in a scheme the will help solve that gas challenge by making gas available to all those plants that are currently operating below capacity.
Now let me come to renewable, for me, the ultimate solution is distributed power using renewable where each location and market has its own power independently and not waiting for the super grid, because the super grid is challenged, it cannot distribute.
I will follow that path of Rural Electrification Agency and some Ministries, Departments, and Agencies (MDAs) that recently built solar to power themselves. Stand-alone power, I will follow that road so that I don't have to wait for the national grid and the fastest way you can do this distributed energy will be renewable.
In addition to trying to solve the problem at the national level, trying to provide gas, getting collection losses to result, building more capacity for transmission; I will put more resources in the distribution of power.
And I am telling you if we can do that, between now and the year 2030, almost all parts of Nigeria will be powered.