The World Health Organisation (WHO) says it will commence vaccination against yellow fever in Borno State as part of effort toward eliminating the disease in the country.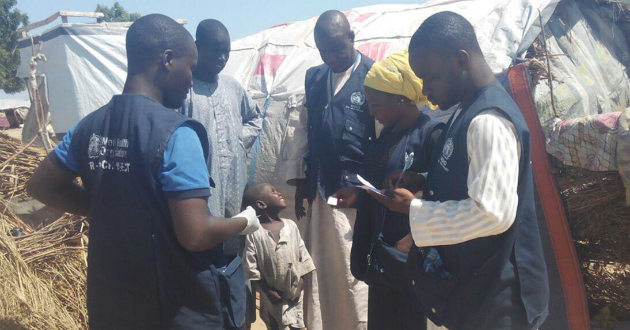 Field Communication Officer of the organisation, Mr Chima Omiekwe, who disclosed this to newsmen on Friday, February 2, 2018 in Maiduguri, said the campaign would commence on Tuesday, Feb. 6 and end on Feb. 14, 2018.
Omiekwe said that the exercise would be conducted in 288 political wards across the 25 local government areas in the state.
He explained that the campaign was aimed at reducing yellow fever transmission in line with the strategy to eliminate Yellow Fever in 2026.
He said that the target groups were between nine months to 45 years, especially among Internally Displaced Persons (IDPs).
Omiekwe said that no fewer than 3,000 health workers, opinion leaders, community leaders and primary teachers would be involved in the process, particularly in surveillance.
According to him, the surveillance component will enable stakeholders to rapidly detect, investigate and respond to any suspected or confirmed case of yellow fever.
"The first phase of the campaign will be conducted in some designated camps and host communities in Jere, Konduga, MMC and Mafa councils.
"We are focusing on the IDPs because of the risk assessment in camps. As you know, a lot of these IDPs are living in bad sanitary conditions.
"They are living in an environment that is prone to diseases," he said.
He stated that about one million doses of vaccine would be administered during the period.
By Hamza Suleiman