Endangered elephants are now being slaughtered in the Southeast Asian country of Myanmar for their skin, the World Wide Fund for Nature (WWF) has disclosed.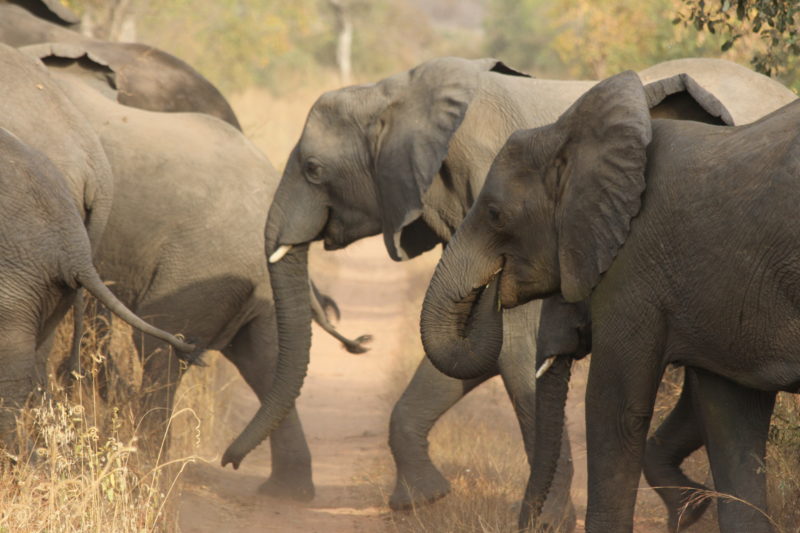 Described as a new kind of poaching for parts, the wildlife conservation organisation has expressed displeasure over the development, even as it seeks to address the situation.
Traditionally, elephants are killed by poachers for their tusks (or ivory). In fact, despite a ban on the international trade in ivory, elephants are still being poached in large numbers.
But poaching elephants for their skin seems to be gaining prominence and a worried WWF has set a deadline of Friday, June 30, 2017 to take action.
"As a WWF Global Ambassador, I'm committed to and passionate about doing all I can to help ensure that endangered species, like elephants, survive. I was deeply disturbed to learn about a new poaching trend of killing elephants for their skins," says Jared Leto, the WWF Global Ambassador.
"There are fewer than 50,000 Asian elephants left in the wild, and fewer than 2,000 in Myanmar. Already facing many threats to their survival, they are now being confronted by this horrifying new threat. And poachers don't discriminate – whole families, including mothers and calves, are targeted."
According to him, elephant poaching rates since January have already surpassed the annual average for Myanmar, a development he describes as "a crisis".
He adds: "Most of the poaching is happening in two areas: Bago Yoma and Ayeyarwady Delta, where poachers can gain easy access. At this rate, wild Asian elephants could vanish from these areas in just one or two years."
He however discloses that the organisation intends to urgently address the development, and that the WWF has set a target of June 30 to raise about $230,000 to execute its plan.
His words: "The WWF has an emergency action plan to stop the poaching. We will train, equip and deploy 10 anti-poaching teams to the most vulnerable areas, and implement a thorough plan to stop the slaughter.
"Right now, there are no anti-poaching patrols in the Bago Yoma and Ayeyarwady Delta regions. We must act immediately to ensure the survival of wild elephants. If we don't act now, wild elephants could disappear from two key areas in a year or two," adds Leto.