An ecologist, Mr Habib Omotosho, has called on waste management agencies across the country to ensure prompt evacuation of waste to prevent the citizens from contracting diseases.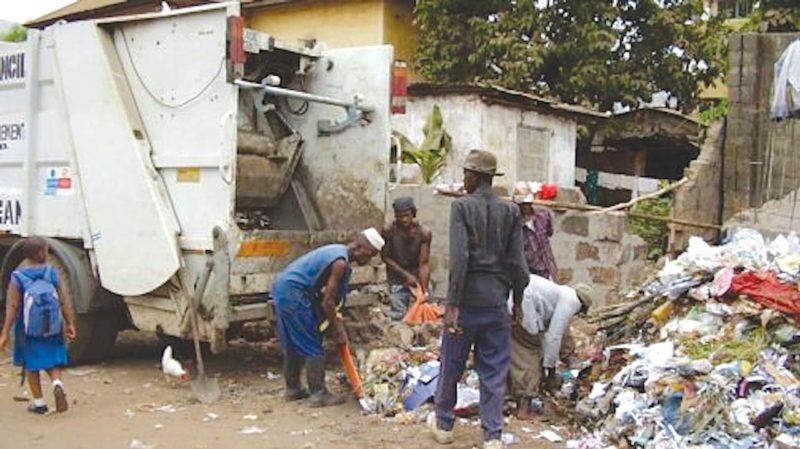 Omotosho, the National Coordinator, Environmental Advancement Initiative, an NGO, gave the advice in an interview with News Agency of Nigeria (NAN) in Abuja on Tuesday, May 15, 2018.
"There is need for quick evacuation of waste, particularly during the rainy season, because uncleared garbage lying around in a neighbourhood usually attracts flies, rats and other vectors of disease which spread diseases.
"This leads to unhygienic conditions and a rise in the health problems in the area," he added.
Omotosho attributed several illnesses afflicting the people to the lack of proper waste management channels in the country, saying that the development was also responsible for some environmental hazards.
"If waste, such as human excreta, liquid and solid waste from households and communities, is not properly managed, it can cause serious health hazards and lead to the spread of infectious diseases.
"In Nigeria, solid waste disposal sites are found on the outskirts of urban areas.
"However, these areas become sources of contamination to the people, particularly children, due to the breeding and proliferation of flies, mosquitoes, and rodents at the sites,'' he said.
He underscored the need for the government to initiate good waste disposal procedures so as to safeguard the health of the people and their environment.
By Deji Abdulwahab