An ecologist, Mr Habib Omotosho, has urged the government to provide adequate funds for relevant waste management authorities to purchase more waste evacuation equipment.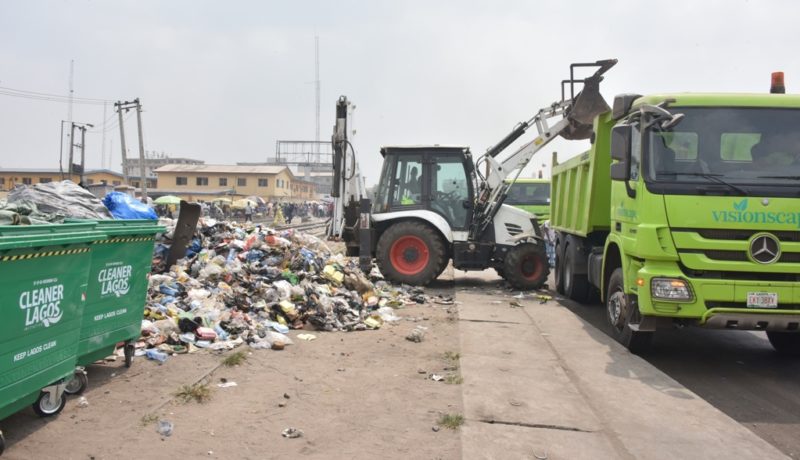 This, he said, became necessary to achieve sustainable solid waste management in the country.
Omotosho, who is the National Coordinator, Environmental Advancement Initiative, an NGO, gave the advice in an interview with News Agency of Nigeria (NAN) on Tuesday, February 27, 2018 in Abuja.
"Government should provide adequate funds for waste management personnel for the purchase of more evacuating vehicles and waste disposal containers.
"There is need to strengthen the work force by recruiting more personnel in the waste management authority," the ecologist said.
According to him, solid waste disposal is one of the most serious environmental problems facing many cities in Nigeria.
Omotosho, who said waste management played an integral role in human activities, said ways to manage solid waste include disposal by burying or burning, reducing or reusing, recycling and energy generation.
"Solid waste management differs in developing countries like Nigeria and in industrialised countries of the world like Germany.
"Several factors are responsible for the differences, a good example of these is the type of waste generated in developing countries," he said.
The ecologist said that in developing countries, there was high proportion of organic and considerably less plastic waste.
He said the development was such that the large amount of organic material made the waste denser with greater moisture and smaller particles.
"Another factor identified is that the technology in use in industrialised countries are inappropriate in developing countries because of the much heavier, wetter and corrosive nature of generated waste in developing countries," he said.
According to him, in developing countries, most cities are unplanned and characterised by haphazard construction of sprawling slums with narrow roads that are inaccessible to collection vehicles.
He said in recent years, solid waste generation in metropolitan cities had increased considerably, adding that major highways had suddenly become the dunghill for many citizens.
"Strict environmental laws should be promulgated to ensure an appreciable participation in the general environmental sanitation as well as to bring violators to book in the country."
By Deji Abdulwahab