The Ebonyi State Government on Monday, October 15, 2018 signed a $4 million solar system production agreement with the Foshan Sunchees Energy Company of China.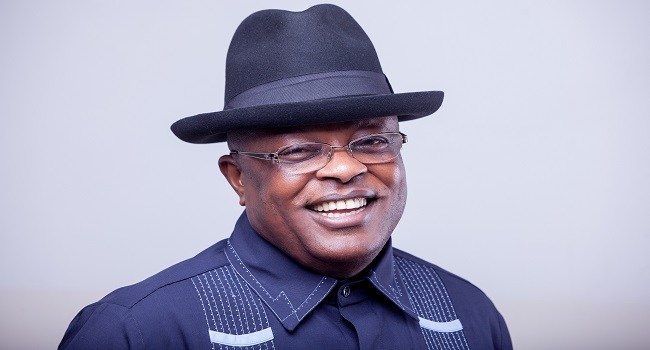 Gov. David Umahi, represented by his Deputy, Dr Kelechi Igwe, said in Abakaliki, the state capital, that the agreement included the establishment of a solar power factory in the state.
The governor said that the occasion marked the realisation of the state government's vision and aspiration toward industrialising the state.
"Our vision is to make Ebonyi the leading industrialised state in the country as it is the first time in the country that a government is aiming at energising the entire local government areas of a state.
"The 13 LGA Chairmen of the state have appended their signatures in support of the project and we assure our citizens that we are not purchasing energy from China," he said.
Umahi said that the agreement was a product of his economic trip to China, saying "the company is reputed globally in solar power manufacturing and distribution.
"It will establish a factory to manufacture solar panels in the state and subsequently make Ebonyi, a leading manufacturer, distributor and marketer of solar panels in the country.
"We are hopeful that in the future, the state will be exporting solar energy beyond Africa," he said.
He pledged that the government would abide with the terms of the agreement and demonstrate a good maintenance culture.
"The problem of poor execution and maintenance of projects experienced by most governments in the country is due to lack of due diligence in supervision and maintenance.
"The situation is however different with Ebonyi as we will monitor, supervise your work and not rest until you execute all you stipulated in the agreement.
"We are eagerly waiting for you to mount the first solar panel factory in the state as this would make our industrial dream come true," he said.
Umahi appreciated the local government chairmen for their diligence and partnership in the project, noting that it would be one of the legacies they would leave behind as council chairmen.
Mr Jack Chen, the leader of the Chinese team thanked the state government for its reception and belief in the project, pledging to abide by all the terms of the agreement.
"We are happy to be in partnership and sign this agreement with Ebonyi government.
"We know the state's logo to be the 'Salt of the Nation' but we hope that in the future, it will be Power of the Nation," he said.
By Chukwuekemeka Opara