The deadly Ebola virus has infected 300 people in Congo since an outbreak erupted almost two months ago in the country's east, the health ministry said on Tuesday, November 6, 2018.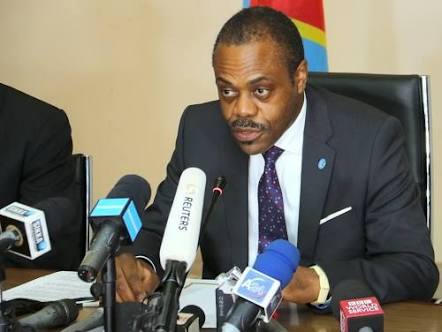 Ebola is a disease caused by a virus, though there are five strains, and four of them can make people sick.
After entering the body, it kills cells, making some of them explode, it wrecks the immune system, causes heavy bleeding inside the body, and damages almost every organ, though it is scary, but it's also rare.
"The virus has killed 186 people in the North Kivu and Ituri regions, while 88 others have been cured,'' the ministry said on Monday.
According to authorities, about 26,000 people in the central African nation have meanwhile received a vaccine to prevent Ebola.
Earlier this month, the health ministry said it will install health checkpoints at the entrances to all polling stations in Congo's Ebola-affected region during the December presidential election, when millions of Congolese are expected to come out to vote.
The outbreak is concentrated in a region where numerous militia groups are fighting over Congo's rich natural resources.
Besides militia attacks that have hindered health workers, the region's high population density and movements across the borders to Uganda and Rwanda pose additional risks that the highly lethal fever disease could spread in the region.
The outbreak began shortly after the government declared an end to another outbreak in the west of the country in June and lauded those involved for managing to swiftly contain the spread of the disease.