Following the rains being experienced in and around the central states on Sunday and Monday night of February 18 and 19, 2018, the Nigerian Meteorological Agency (NiMet), has warned farmers against early planting.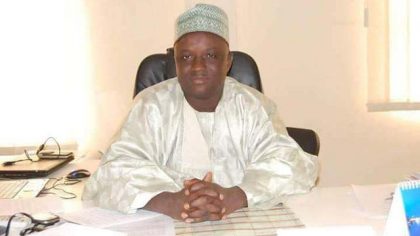 The News Agency of Nigeria (NAN) reports that some places around the Federal Capital Territory (FCT) have been experiencing heavy rainfall since Sunday night.
A response by NiMet to the enquiry on the implications of the rains disclosed that the occurrence was normal during transition period leading to rainy season.
An official of NiMet, who pleaded anonymity, said the rains did not signal the beginning of the rainy season, adding that the agency would talk to the public on 2018 Seasonal Rainfall Prediction by first week of March.
"This happens during transition period like this but it does not signal beginning of the rainy season.
"Farmers should use this period for land clearing but not planting as the active season is yet to establish," he said.
Some of the farmers who spoke with NAN expressed hope that the rains could signal the beginning of rainy season while also expressing fear that it could not be suitable for planting.
Mr Shedrach Shegaje, a farmer in the FCT, said that planting with the current rains could be dangerous because of past experience.
Shegaje added that the situation could also lead to early onset of rainy season, saying farmers should begin to clear their farm lands.
However, Prof. Sani Mashi, the Director-General of NiMet, had recently told NAN that the mixture of harmattan and heat being experienced over the central part of Nigeria could lead to early rainfall in the region in 2018.
Mashi said the oscillation of Inter Tropical Divide (ITD) within the central region resulting from the meeting of south-westerly and north-easterly air masses would lead to early rains.
He said ITD is the point where the south-westerly air mass and north-easterly air mass meet.
"Wherever the two major air masses meet, we will have rain.
"The harmattan has become shorter because the south westerly air mass is already overpowering north easterly air mass over central northern Nigeria.
"So, the implication of this is that we are likely to have early commencement of rain within central northern Nigeria,'' he said.
By Sumaila Ogbaje