The Association of Nigerian Geographers (ANG) recently pleaded with the Federal Government to restore geography to the senior secondary school curriculum and make it compulsory for science students.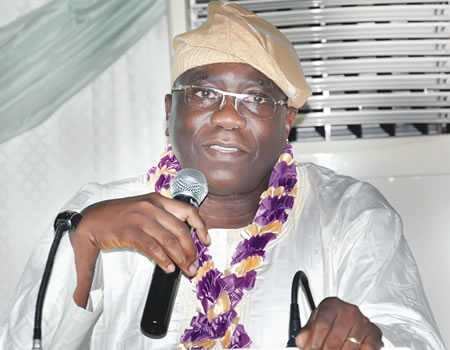 The president of the association, Prof. Kayode Oyesiku, said that the decision to remove geography from the curriculum four years ago and make it optional for students ought to be reviewed.
The association called on the Federal Ministry of Education to restore Geography as a single subject in senior secondary schools across the country to avoid producing youths and leaders without knowledge of basic environment features.
He recalled that in 2013, Geography as a single subject was removed from the Senior Secondary School curriculum and sandwiched within some parts of Social Studies.
"Geography as a discipline provides an integrative knowledge platform between the natural and social sciences that form the basis for the millennium development goals and sustainable development goals to which Nigeria is a signatory.
"It is one of the combinations of subjects for several disciplines in the Unified Tertiary Matriculation Examination (UTME) examinations.
"It implies that students will look for some irrelevant subjects that are not directly important to geography related disciplines in an attempt to look for the alternatives,'' he said.
Oyesiku, the former provost of Engineering and Environmental Studies, Olabisi Onabanjo University, Ago–Iwoye, Ogun State, also said that the teaching of geography should not be sacrificed for any subject.
"The nation sits on a time bomb as it risks losing geographical information systems used in planning major cities including the Federal Capital Territory.
"Geography is in the front burner in understanding science and social science subjects and is therefore of great importance supporting modern national development in Nigeria.
"It broadens what is traditionally considered as a discipline embracing climate, weather, vegetation, soil and geology.
"It could also enhance technology and information science, help in the understanding of vehicular navigation systems and assist in appreciating cultural settlement patterns as well as better understanding of economics, diseases patterns, urban studies, development population and even history.
"Through the knowledge of Geography, natural resources have become more accessible, particularly in areas often considered as inaccessible,'' he observed.
Similarly, Prof. Nasiru Idris, Dean, Faculty of Environmental Sciences, Nasarawa State University, Keffi, said that, without Geography, Nigeria would not meet the needs of the present environmental standards.
He said that without Geography in the school curriculum, basic understanding of the environment would be in turmoil, as Geography is science, as well as art.
"Geography is one of the backbones of mankind that make one understand basic physical systems that affect life, play important roles in the evolution of life and it will continue to explore more about life.
"Currently, the National Universities Commission (NUC) has introduced Introduction to Environmental Science as a core course for all university students as General Studies.
"This means that Geography is well recognised at university level, so how will students who had no basic knowledge about geography at secondary school level cope?
"Sustainable Development Goals and global climate change are all issues and aspects of Geography, and as such, removal of Geography as a subject at lower levels of education will have significant implications on the entire society as the daily growing environmental challenges observe no political boundaries,'' he said.
Sharing similar opinion, Prof. Adamu Tanko from Bayero University, Kano and first Vice- President, ANG, said that "a geographer is an informed global citizen.
"It would do us a lot of harm if the subject is removed; the place of Geography in secondary education is such that its removal means students are not going to be exposed to the subject of geography as a whole.
"It could be a catastrophe where foreigners would have to be called upon to plan certain basic things in Nigeria, and where Nigerians cannot be trained locally to take up some key positions.
"In the past, pupils in elementary and primary schools were taught geography, and from the primary school, children would learn about their immediate environment and their country.
"This helped immensely for these young Nigerians to understand and appreciate our differences which made many of us open minded, tolerant and better informed.
"Now that the subject has been removed as a core subject in our secondary schools for some time now, many of the losses suffered as a result are becoming increasingly evident''.
Tanko said that children were denied the opportunity to take some important professional courses in higher schools such as the universities because geography, which was a necessary requirement for one to take courses in environmental sciences/management, for instance, would be missing on the list of subjects taken.
"Without Geography there are many courses that cannot be offered and for which key environmental issues and problems cannot be addressed, and we cannot contribute to global management of the environment.
"Geography is a primary requirement for the studies of urban/rural environmental planning; land use, land cover management, climate change and development, transportation management, agricultural development and disaster management, among others.
"The removal of Geography will be in contrast to what is happening in global education system, including some African countries, where it is a core subject,'' he observed.
Tanko said that with the contemporary security crises in Nigeria, it would not be out of place if Nigerian children learned from the foundation about what made up the country and not just about ethnic groups.
He, therefore, called on the agencies of the Federal Government in charge of curriculum development to revert to status quo.
By Ebere Agozie, News Agency of Nigeria (NAN)