Nigerian Thoracic Society (NTS) has urged governments at all levels to do more to stem the tide of air pollution in the country.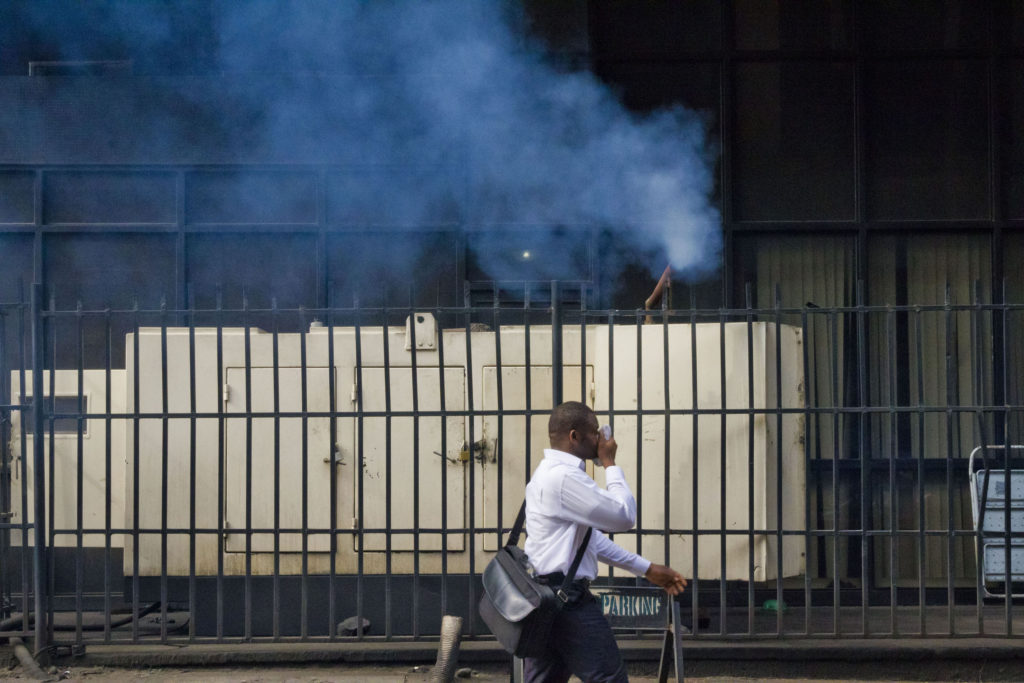 The society made the call in a communique issued in Abuja, after its two-day Annual General Meeting and Scientific Conference with the theme "The Environment and Lung Health". The communique was signed by the society's President, Prof. Prince Ele, and the Secretary-General, Dr Abiona Odeyemi.
According to the society, a non-profit professional and scientific society for respiratory medicine and surgery, air pollution impacts negatively and adversely on longevity of the average Nigerian.
Members of the thoracic society also agreed that "air pollution has continued to be a menace to our society largely as a result of human activities.
"Consequently, comprehensive and coherent implementation of Respiratory Protection Programmes (RPP) have remained unrealisable."
The society referred to the recent air pollution in parts of Rivers, which was associated with oil bunkering and illegal refining of crude oil as a classic example of how uncontrolled human activities could generate dangerous levels of pollutants that made the air toxic.
It added that the environment was loaded not just from natural activities but from human activities that generated a lot of pollution in the environment.
The group also said that data-based evidence was required to shape workplace and public health policies and surveillance to promote lung health.
It added that multi-disciplinary approach was also required in the prevention of environmental air pollution particularly at the workplace.
"Although workplace laws on respiratory protection are in existence, many employees and employers are not aware of these laws, and the laws are usually not enforced", the society said.
The group, therefore, agreed that to address these issues, governments at all levels should put in place respiratory protection programmes in workplaces and monitor the work environment to ensure compliance with existing laws.
It encouraged government to sensitise the general populace on the importance of workplace protection from environmental air pollution.
The society also urged the Federal Government to equip the nation's hospitals with comprehensive lung disorder diagnostic and dust sampling capabilities to protect the public from lung diseases.
By Folasade Akpan