The Federal Capital Territory Emergency Management Agency (FEMA) has urged the Abuja Electricity Distribution Company (AEDC) to develop an emergency response plan to ensure effective management of electricity disaster.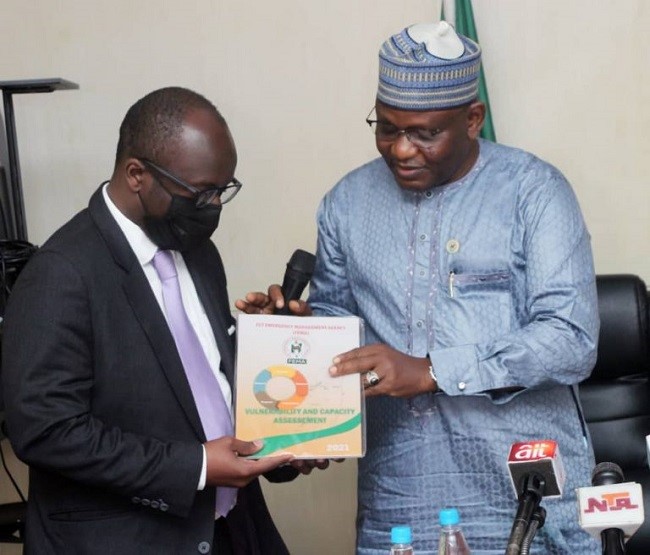 Director-General of FEMA, Alhaji Abbas Idriss, gave the advice when he paid a courtesy call to the management of AEDC, on Wednesday, August 11, 2021 in Abuja.
Idriss said that emergency response plan would enable the AEDC to improve its capacity to respond to disaster within the shortest time, safeguard property and infrastructures.
"We urge you as a business entity to develop your emergency response plan to enable you response to emergency without really having difficulty with it.
"And once you do that, you will be able to have each department that will handle various responsibilities and who will do what within a limited time to safeguard a lots of things including your infrastructure.
" And it can be used in cases of electrocution we are phasing, that will also build your resilience in terms of anything to do with emergency," Idriss said.
The D-G expressed willingness of FEMA to deepen partnership with the AEDC to develop response plan together.
"We need to develop even our response plan together because the business aspect will be missing if we don't develop a response plan as government agencies.
"We need to know what really are your challenges and then what area we come in order to boost your business and make sure that it is not hampered.
"You are providing electricity and this does not mean you are immune from fire incident, flood and other numerous hazards in the federal capital territory.
"If we don't really put our heads together, we will be at risk alone the line and that will be a big problem for us and you," he said.
Earlier, the Executive Director, Corporate Services, AEDC, Mr Faruk Aliyu, expressed readiness of the company to partner with FEMA on public safety awareness campaign.
"Our purpose of coming here is part of our stakeholders' engagements to ensure that we familiarise ourselves with the people that play crucial role in protecting lives and property should any unfortunate situation occur.
"Given the geographic spread of the AEDC, we think is crucial to not only reach out to the stakeholders but also engagement them so that they can understand how well we operate. .
"It is very important for us to partner with FEMA as a proactive measure to ensure that we continue to protect lives and property of customers within our franchise areas."
Also, the Director, Risk and Compliance of AEDC, Mr Collins Chabuka, said the company had put in place measures to ensure public safety in the territory.
"We have been proactive in ensuring public safety and one of the key issues that we are driving is to engage the public on the dangers of not using electricity properly," Chabuka said.
By Salisu Sani-Idris