The 5th Annual Public Lecture/Environmental Awards ceremony of The Environment Outreach Magazine with the theme: "Climate Change and its effect on the coastal communities in Nigeria" will hold at the Gabriel Okara Cultural Centre, Yenagoa, the Bayelsa State capital, on Thursday, the 4th of September 2014.
The event, which will be chaired by Professor Oladapo Afolabi, former Head of Service of the Federation, will have the Surveyor-General of the Federation, Professor (Surveyor) Peter Chidozie Nwilo, as the guest lecturer.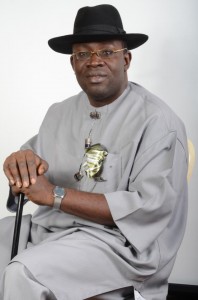 The special guest of honour is Governor Henry Seriake Dickson of Bayelsa State, while the guest of honour is the Minister of Environment, Laurentia Laraba Mallam. Royal Father of the Day is King Godwin G. Igodo, The Ebenibe of Atissa Kingdom and Chairman, Bayelsa State Council of Traditional Rulers, among other dignitaries expected at the occasion.
According to the Publisher/CEO of the Environment Outreach Magazine, Chief Noble Akenge, the event will also feature the presentation of special environmental awards in different categories to deserving persons and institutions that have been found worthy of recognition and honour.
He adds that  the 2014 Environment  Outreach Awards in various categories will be conferred on Governor Dickson; Professor T.K.S Abam of the Institute of Geoscience and Space Tech., River State University of Science and Technology (RSUST): Desmond Majekodunmi of the Nigeria Conservation Foundation (NCF); Professor Lucian Obinna Chukwu, Dean, Post Graduate School, University of Lagos; The National Coalition for Action Against Gas Flaring and Oil Spills in the Niger Delta (NACGOND); "Trees for Tomorrow" (an NGO);  Ms. Jennifer Igwe of the NTA; Ovieteme George of the AIT; Professor Peter Nwilo, Surveyor-General of the Federation and Chris Nalaguo Alagoa of Pro-natura Int. (Nigeria).
The event will be attended by persons from the Academia; the organised private sector; professionals of various fields; government officials; NGOs and civil society organisations; representatives of various public institutions; students; environmentalists; traditional rulers and members of the general public.