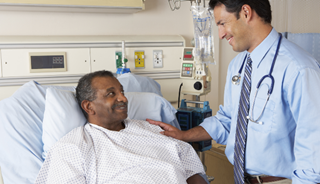 A study has shown that treatment with Sitagliptin does not increase the risks of major cardiovascular events or hospitalisation for heart failure
MSD, known as Merck (NYSE: MRK) in the United States and Canada, recently announced the primary results of the Trial Evaluating Cardiovascular Outcomes with Sitagliptin (TECOS), a placebo-controlled study of the cardiovascular (CV) safety of MSD's DPP-4 inhibitor, sitagliptin.
The TECOS cardiovascular safety trial was an event-driven study designed to assess the long-term CV safety of the addition of sitagliptin to usual care, compared to usual care without sitagliptin, in patients with type 2 diabetes and established CV disease. The study enrolled more than 14,735 patients from 38 countries and was led by independent academic research collaboration between the University of Oxford Diabetes Trials Unit and the Duke University Clinical Research Institute, and was sponsored by MSD. Amongst the key findings, it was evident that there was no increase in CV-related deaths or hospitalisation for heart failure in the Sitagliptin group versus placebo.
"Patients with type 2 diabetes need antihyperglycemic medicines to help control their blood sugar. Because these patients are at increased risk for cardiovascular complications, understanding the cardiovascular safety of these medicines is important," said study co-chair Rury Holman, Professor of Diabetic Medicine and Diabetes Trials Unit Director, University of Oxford. "The results from TECOS showed that sitagliptin did not increase the risk of cardiovascular events in a diverse group of patients with type 2 diabetes at high cardiovascular risk."
Overall, the primary endpoint occurred in 11.4 percent (n=839) of sitagliptin-treated patients compared with 11.6 percent (n=851) of placebo-treated patients in the Intention-to-Treat (ITT) analysis, and in 9.6 percent (n=695) of patients in both the sitagliptin and placebo groups in the Per Protocol (PP) analysis. In addition, there was no increase in hospitalization for heart failure, and rates of all-cause mortality were similar in both treatment groups, which were two key secondary endpoints.
"We believe the results of TECOS provide important clinical information about the cardiovascular safety profile of sitagliptin," said Dr. Roger M. Perlmutter, president, Merck Research Laboratories. "The TECOS CV safety trial reflects the best efforts of clinical scientists at the University of Oxford, the Duke Clinical Research Institute and MSD on behalf of patients around the world who suffer from type 2 diabetes."