A group of activists from different organisations on Tuesday, December 11, 2018 took to the streets outside the Westin Hotel in Cape Town where the South African Energy Week is taking place to protest the DBSA's plans to fund the Thabametsi coal plant in Lephalale.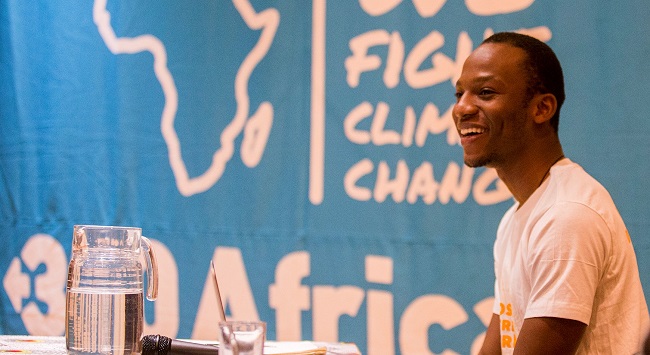 Plans for the Thabametsi plant and for new coal development in South Africa are said to be inconsistent with the need to limit global temperature increase to below 1.5°C, as confirmed by the latest IPCC report. The study clarifies that limiting the rise in global temperatures to 1.5°C would be significantly better than breaching the 2°C threshold, supporting calls for a rapid decline in fossil fuel use and a rapid transition to energy systems based on 100% renewable energy.
350Africa.org divestment campaigner, Ahmed Mokgopo, said, "The DBSA has already recognised the opportunity for clean energy which holds true to just and sustainable development. However, their inconsistency in funding renewables and fossil fuels at the same time, overshadows what could see them as leaders in promoting clean energy development for the continent.
"With Energy Week South Africa taking place this week, we encourage the DBSA to commit to 100% renewable energy financing to avoid undermining their ambition to 'Make Change Happen'. This presents an opportunity for the bank to truly live up to its mandate and align all of its energy lending with South Africa's commitments to reduce greenhouse gases in accordance with the Paris climate agreement currently being discussed at COP24, in Poland."
Last week, nine Multinational Development Banks announced a framework "reinforcing their commitment to combat climate change", signaling a move by financial institutions globally to clean up their investments – an example the DBSA should follow, according to 350Africa.org. It adds that the DBSA has an opportunity to not take the Thabametsi project into consideration and, by doing so, make a clean break from coal.