The Aliko Dangote Foundation has pledged to invest $100 million over five years to tackle malnutrition in the worst-affected parts of Nigeria.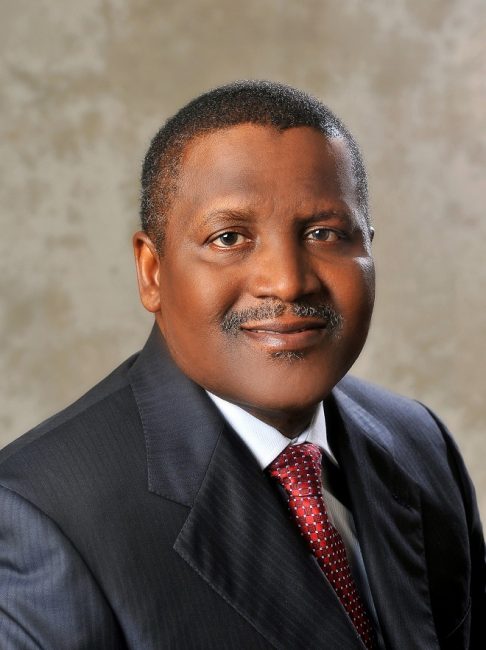 The pledge was made during the Global Nutrition Summit 2017, which held recently in Milan, Italy. Gathering a array of governments, international agencies, foundations, civil society organisations and businesses, the summit was convened to celebrate progress toward global goals on nutrition, and announce additional commitments to accelerate the global response to malnutrition in all its forms.
"Nigeria's high malnutrition rate is undermining progress towards improving child health and survival and putting the brakes on economic development," said Zouera Youssoufou, Managing Director and CEO of the Aliko Dangote Foundation. "By investing in nutrition, we aim to directly improve the lives of Nigerian families and to empower our citizens to reach their full potential."
African governments also announced new commitments: Ethiopia, through its National Nutrition Programme, pledged to reduce the prevalence of stunted, underweight and wasted children under five. Ivory Coast, Burkina Faso and Zambia also made commitments to expand domestic programmes to improve nutrition for mothers and children. In total, the summit succeeded in galvanising $3.4 billion, according to the organisers.
"The global malnutrition crisis endangers the physical and mental wellbeing of present and future generations" said Kofi Annan, speaking at the summit in his capacity as Chair of the Kofi Annan Foundation. "Progress in tackling both under nutrition and obesity is possible with targeted commitments, like those made here today. We need further urgent investments so that people, communities and nations can reach their full potential."
Why Africa and Nigeria Must Act
The response from African leaders at the Global Summit was both heartening and critical. African children and women in particular are the front-line casualties in the global battle against malnutrition. GDP losses from malnutrition average 11 percent in Africa according to the World Bank and improved nutrition is a prerequisite for achieving other development targets.
Unfortunately, Nigeria boasts not only Africa's largest population but also the continent's highest numbers of malnourished children. Almost half of the one million children who die before the age of five in Nigeria, die of malnutrition as the underlying cause. Without proper nutrients during the first 1,000 days of life starting from conception up to their second birthday, children are less likely to survive childhood diseases such as malaria and pneumonia, and are less likely to escape poverty as adults. They become physically and cognitively stunted, a fate that has befallen 11 million of Nigeria's children under five.
Looking Forward With Hope
The Aliko Dangote Foundation is said to be on a mission to reduce the prevalence of under nutrition by 60 percent in the neediest areas of Nigeria, specifically the North East and North West, where malnutrition has affected millions of lives and crippled the local economy. With the $100 million commitment, the Aliko Dangote Foundation says it will promote scalable and cost-effective nutrition interventions such as breast feeding, healthy sanitation practices, disease prevention, food fortification and supplementation. These activities, it was gathered, complement other long-term programmes on education, empowerment, food security, water, sanitation and health care.
"We recognise nutrition as a cross-cutting issue which affects other critical development goals, that is why nutrition has become our core focus. We want to reach one million malnourished children in Nigeria by 2021 and we know that for every dollar invested in nutrition, the nation as a whole will reap huge economic dividends," said Aliko Dangote.
An Unprecedented Pledge
The Global Summit highlighted the cost of malnutrition to both societies and individuals. The Global Nutrition Report 2017 launched at the Summit, showed that despite progress, 155 million children globally are stunted and the world is off track on meeting internationally agreed nutrition targets. Compounding the issue, global financing to tackle malnutrition has been alarmingly low. Donors spend only about 0.5 percent of overseas aid on nutrition, and countries allocate between one and two percent of their health budgets to the issue.
The Global Nutrition Summit drew a strong African contingent including world leaders Kofi Annan, former Secretary General of the United Nations and Chair of the Kofi Annan Foundation and Graca Machel, Founder of the Graca Machel Trust; high-level representatives of the governments of Tanzania, Niger, Ethiopia, Ivory Coast, Burkina Faso and Zambia and business leaders such as Aliko Dangote, Founder of the Aliko Dangote Foundation and Chairman of the Dangote Group, Africa's largest home-grown conglomerate.
They joined international stakeholders including the U.K.'s Department for International Development (DFID), the World Health Organisation, the Food and Agriculture Organisation of the United Nations, the Bill & Melinda Gates Foundation and the International Coalition on Advocacy for Nutrition.