Civil society organisations (CSOs) under the auspices of the Community Action Against Plastic Waste (CAPws) have called on the Federal Government to take concrete action to implement the global plastics treaty.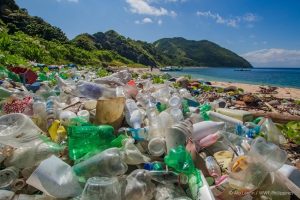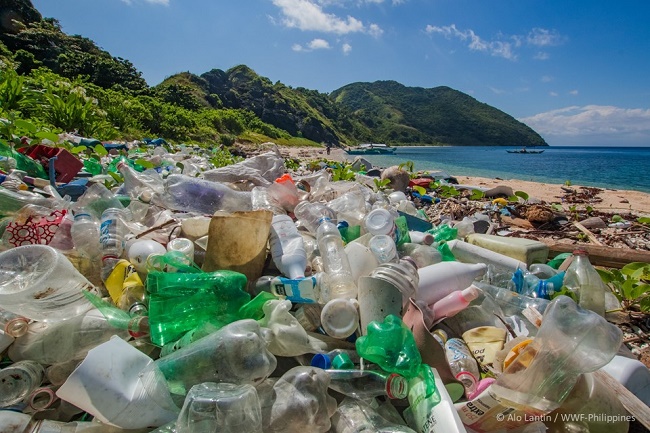 The group made this known at a one-day media capacity building workshop on Tuesday, August 15, 2023, on the Nigeria Plastic Treaty Strategic Action Plan, organised in partnership with Federal Ministry of Environment, Connect Lab Africa and EnviroNews, in Abuja.
The Global Plastics Treaty (GPT) is set to change how plastics are designed, produced, and recycled, once endorsed by the 193 member states of the United Nations.
Mr Ahmed Tiamiyu, Executive Director, CAPws, said the international legal binding agreement was expected to be approved by the UN member states by the end of 2024, as negotiations were on-going.
He said that, once approved, it would address cases of lifecycle of plastics, ocean pollution and drive new innovations that would create economic prosperity for Nigerians as well as UN member states.
According to him, single-use plastics, though important to our economy and daily lives, has continued to bring serious negative effects on the environment and human health.
"Though plastics are essential and we use them in all forms of our lives.
"We need to desist from using single-use plastics because how do you use a plastic that is produced for many hours and dispose it immediately after use.
"This does not benefit anyone and it is detrimental to our health and also to our environment.
"We need to redesign them in a way that they can be used over and over again, they stay in the economy, and they can be repaired and refilled,'' he said.
He said it was also important that they substituted the hazardous chemicals that were used in producing them
"Research has shown that out of the 13,000 chemicals that are used in plastic production today, about 7,000 of them are chemicals of high concern, so this is a big problem.
"People using these plastics are exposed to a lot of risks and they are not aware of it,'' he said.
Also speaking, Mrs Fejiro Olokpo, Programme Manager, Connect Lab Africa, said that the CSOs would continue to support the federal government in the on-going negotiation on the plastic treaty.
She said that it was important to collectively take account of new emerging research and studies around solutions to plastic pollution and work towards reducing the production of single-use plastics in the country.
"The way the world is going globally, there is plastic pollution and the issues of environment, climate change are at the front burner.
"It is better we start working on it collectively because the hazards are real and the earlier we get into the mood of trying to mitigate its impact, the better for everybody.
"We need to start doing something right from our schools, get the youths involved and everyone should start thinking green and acting green.
"The government should abide by the treaty because the sanctity of the environment is important to our health, so let us protect it," she added.
On his part, Mr Weyinmi Okotie, Clean Energy Campaigner, Global Alliance for Incinerator Alternatives (GAIA) Africa, called on the media to highlight potential long term solutions that the country could adopt to address plastic pollution.
Okotie, who spoke on the topic "Reporting False Solutions to Plastic Pollution", added that reports on reduction of plastic production and segregation of waste at source should be given priority in their reportage.
He added that it was also important to encourage alternative service delivery models, support recycling and avoid false solutions, which could divert attention, energy and resources from the real solutions.
Publisher of EnviroNews, Michael Simire, in a presentation titled "Improving Relationship Between Media and Environmental Justice Organisations in Nigeria", urged Environmental Justice Organisations (EJOs) to collaborate with the media in disseminating information on plastic pollution and other environmental management related activities.
Apart from being clear about their message and figuring out what they actually want to say and why, Simire urged EJOs to embrace the new media vanguard.
"EJOs need to become more open minded regarding new journalistic formats such as Buzzfeed, Medium.com, and EnviroNews. These online formats may have different needs than traditional newspaper media and EJOs need to prepare better for them," Simire stated, calling on EJOs to support local media by collaborating and sharing ideas, experiences and seek opportunities to provide training, equipment or even forming local networks of journalists who usually report on issues that the EJOs deal with.
He asked EJOs to "go beyond just sending press releases or holding press conferences and try to attend events that involve local reporters and also visit the newsrooms to familiarise yourself with how these local reporters work. Invite them to your offices and engage with them beyond the facts/figures that you send".
By Ruth Oketunde