The Benue Civil Society Organisations (CSO) Coalition on Monday, May 14, 2018 decried the absence of basic amenities in the eight Internally Displaced Persons (IDPs) camps across the state.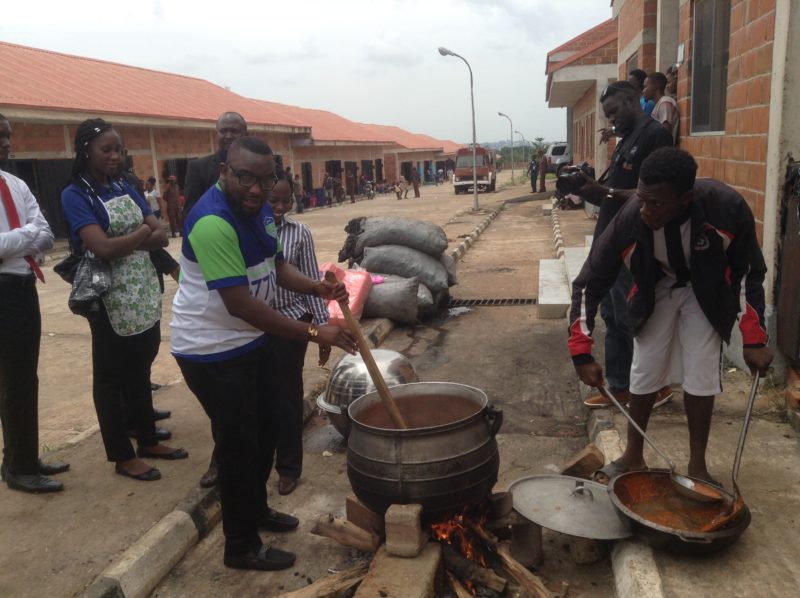 The coalition conveyed its dissatisfaction in a statement which was given to News Agency of Nigeria (NAN) in Makurdi, the state capital.
NAN reports that Benue CSO is a network of 54 non-governmental organisations (NGOs), faith-based organisations (FBOs) and community-based organisations (CBOs), which has the "pursuit of peace in Benue State'' as its common goal.
The coalition said in the statement that there was increasing humanitarian crisis in the eight IDPs camps which accommodated more than 500,000 persons.
It specifically noted that the camps lacked basic amenities and called for the intervention of the Federal Government and international agencies to rectify the situation.
"The coalition observes with dismay, the rising humanitarian crisis in the eight IDP camps, which are scattered across the state with an average population of 500,000 persons.
"The absence of basic health facilities, shelter, hygiene, food and education for children has become a grave concern,'' it said.
The coalition said that communities in Benue, Taraba and Nasarawa states faced serious threat of annihilation by Fulani herdsmen whose activities included killing, maiming, looting, raping and the occupation of the people's ancestral homes.
It stressed that the government's inconsistent position on the killings in Benue had been frustrating efforts to get humanitarian assistance from local and international organisations.
The coalition noted that in spite of the presence of the military and other security agencies in Benue, the killings and occupation of communities had continued unabated with casualties mounting up daily.
"The recent murder of two priests and 17 worshipers in Mbalom, Gwer-East, as well as the gruesome killing of 26 persons in Omusu Okpokwu are fresh violent incidents.
"We, hereby, condemn in totality this spate of unavoidable killings. The incidents are abominable, barbaric and unbecoming of a modern society,'' it said.
The coalition expressed support for the anti-open grazing law in Benue and urged all cattle breeders to ranch their cattle.
By Emmanuel Antswen