The Climate and Sustainable Development Network (CSDevNet) has signed a Memorandum of Understanding (MoU) with the Alex Ekwueme Federal University (AEFUNAI), Ndufu-Alike, Ikwo.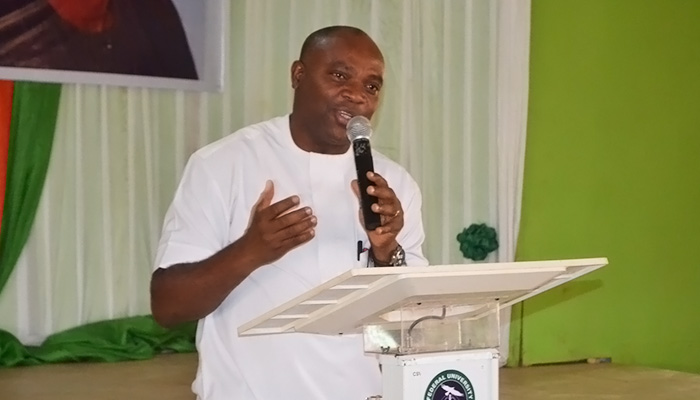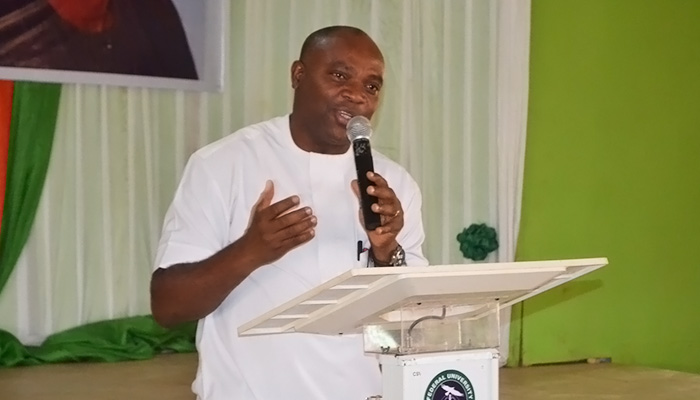 Mr Pius Oko, Project Officer, CSDevNet, made this known in a statement on Wednesday, October 14, 2020 in Abuja after the signing ceremony.
The MoU establishes a framework of cooperation, understanding and collaboration between the two parties.
It is to enhance their shared goals and objectives with respect to coordination and cooperation on joint policy research, and capacity building on Nigeria's Nationally Determined Contribution (NDCs) to the Paris Agreement.
Oko, who represented the Network at the signing ceremony, as well as Ms Enogba Ende, Head of Finance at CSDevNet, said the university would conduct a study on some aspects of the Nigeria's NDCs to the Paris agreement.
"This MoU between CSDevNet, which is the national chapter of the Pan African Climate Justice Alliance (PACJA) and AEFUNAI seeks holistic solutions to common environmental challenges in Nigeria.
"This is in line with our focal emphasis on promoting and advocating pro-poor, climate-friendly and equity-based responses to climate change and sustainable development in Nigeria," Oko sai.
He added that, sequel to the MoU, CSDevNet was engaging the university to undertake research on the status of climate governance in Nigeria.
Oko said that this would help identify gaps and yield recommendations that specifically address issues pertaining to Nigeria.
"This study will focus on Energy (Nigeria's National Renewable Energy and Energy Efficiency Action Plan) in Nigeria's NDCs between 2018 and 2020; examining the compliance practice to implementation of the Paris Agreement.
"Also, the study is expected to yield recommendations that will inform the implementation of the long-term commitments of the NDCs to the Paris Agreement as submitted by Nigeria and other West Africa countries, including situational analysis of the effects on COVID-19."
Oko quoted Prof. Chinedum Nwajiuba, Vice-Chancellor, AEFUNAI, in his response, as saying that he was delighted to join the epoch partnership with CSDevNet.
"This partnership is aimed at consolidating, developing and promoting the principle of climate rights and democracy in Nigeria and Africa.
"The partnership is also aimed at conserving the environment and safeguarding the planet; encouraging good governance, transparency and accountability in Nigeria and Africa," Nwajiuba was quoted as saying.
He said that adoption of the Paris Agreement in December 2015 marked a new chapter for international cooperation on climate.
"The agreement, not only entails measures aimed at cutting back emissions and adapting to the impacts of climate change, but at the end of January 2018, 167 parties, including Nigeria had submitted their climate action plan known as the NDCs.
"Each Country's NDCs are national climate plans highlighting climate actions, including climate related targets, priorities, policies and measures governments aim to implement in response to climate change," Nwajiuba said.
The vice-chancellor said that the NDCs was a breakthrough and an innovative tool because it provided the framework to integrate bottom-up, self-motivated voluntary commitments of states, with a set of legally binding provisions for monitoring and ratcheting-up ambition.
He said the Nigeria NDC joint study and research with CSDevNet would provide a case for bottom-up informed national policies that were evidenced-based.
CSDevNet is a national coalition of over 300 civil society organisations in Nigeria, which promotes and advocates climate-friendly and equity-based responses to sustainable development issues.
PACJA is a consortium of more than 1,000 organisations from 48 African countries that brings together a diverse membership drawn from grassroots, community and faith-based organisations, NGOs, farmers and pastoralist groups.
CSDevNet and PACJA have a shared vision to advance a people-centred, right-based, just and inclusive approach to addressing climate and environmental challenges facing humanity and the planet.
By Okeoghene Akubuike