Nigeria may soon take a remarkable step toward embracing renewable energy if an initiative being undertaken in the country eventually sees the light of the day.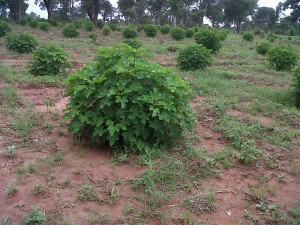 According to former Environment Minister, John Odey, he is involved in a venture to produce diesel from non-petroleum, renewable agricultural source – ostensibly from a Jatropha farm he is cultivating in Okpoma in Cross River State.
Biodiesel is a form of diesel fuel manufactured from vegetable oil, animal fats, or recycled restaurant greases. It is believed to be non-toxic, biodegradable, and produces less air pollutants than petroleum-based diesel.
A flowering plant, Jatropha (or jatropha curcas), is cited by Goldman Sachs to be one of the best candidates for biodiesel production. It is resistant to drought and pests, and produces seeds containing 27 percent to 40 percent oil, averaging about 35 percent.
Though details of Odey's project are still sketchy, he disclosed however that the venture would start producing diesel oil from next year.
Odey, who served as Environment Minister between December 2008 and May 2011, disclosed that he is likewise working under Access Nigeria for LPG (liquefied petroleum gas) utilisation for cooking across the country to reduce dependence on firewood and kerosene. This will be useful for drying agric produce to ensure post harvest storage, he added.
He noted that Africa Access Initiatives is partnering with stakeholders on the project, that considers the environment and eco-friendly cooking approach.
"We had met with Oando Plc on all the key issues including safety network and affordability issues to reach the grassroot. I met with Abba Ruma and others such as Chairman, NLC; chairman, Micro Banks Association; and president, Farmers Association."
He expressed joy that the REDD+ initiative that he began while in office "has come to a fruitful beginning."