The creation of wildlife protected areas is set to benefit most African countries, a UN official has said.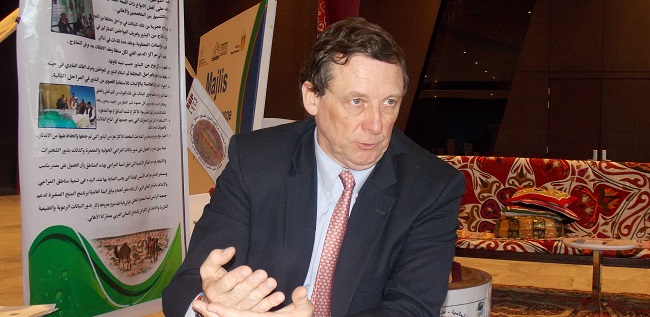 Jaime Cavelier, senior environmental specialist with the Global Environmental Facility (GEF) said that the protected areas can develop sustainable tourism that can be a major source of revenue generation for the countries.
"The protected areas are capable of improving the country's Gross Domestic Products (GDP) hence helped in improving the lives of populations," Cavelier told EnviroNews in an interview on the sidelines of the UN convention on biodiversity that is ongoing in Sharm El Sheik, Egypt.
He said that the countries must begin to be strategic regarding their expenditures since donor funding is getting limited with time.
Cavelier said that the creation of conservancies has proven very useful as it helps offer communities socio – economic benefits and has reduced human – wildlife conflicts.
He said that with proper management, the revenue accrued from the protected areas can help support other sectors such as health, education and infrastructure.
Cavelier revealed that GEF has donated $131 million to help 19 countries in Africa and Asia to address problems associated with poaching that threatens the survival of wildlife globally.
He said that part of the amount will be used to train wildlife rangers to help preserve pangolin and rhinos that are threatened with extinction due to demand for their products by illegal traders in wildlife products.
"It is important that governments allocate additional funds to help save the wildlife from extinction," he added.
He further said that UN agency has also allocated $1.2 billion in recent years towards the conservation of biodiversity and a further 500,000 million towards climate change and land degradation through small grants projects.
The official said that GEF is in the process of integrating the programs on conservation of biodiversity, climate change and land degradation that has been running independently for a long time.
He said that the approach will forge a joint effort to help arrest environmental degradation that has been continuing despite interventions put in place by UN programmes and other development agencies.
Cavelier stressed the need for countries to mainstream fisheries and tourism as part of the productive sectors in line with SDGs.
The UN Biodiversity Conference 2018 has been going on since Nov. 13 in Egypt's Red Sea resort city of Sharm El-Sheikh, with the participation of representatives from about 196 states, under the slogan of "Investing in biodiversity for people and plan". It will come to an end on Thursday, Nov. 29.
By Duncan Mboyah