A real estate consultant, Chief Meckson Okoro, has said that the shock created by the Coronavirus (COVID-19) pandemic in the construction and real estate subsector would remain for a long time.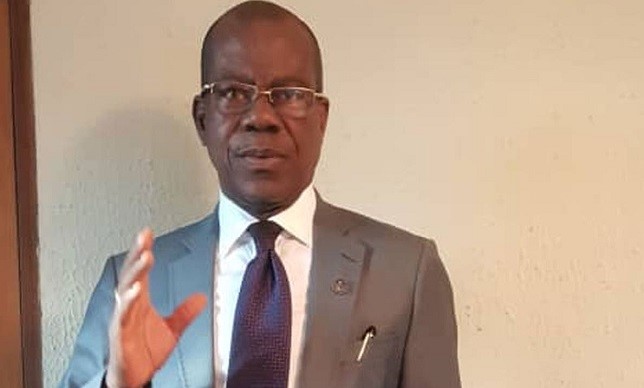 Okoro, Managing Partner, M. I. Okoro and Associates, disclosed this in an interview in Lagos.
According to him, many construction and housing development companies have closedown, while rent is going up and sitting tenants find it difficult to renew their rents.
"There was no activity during the COVID-19 locked down. When the lockeddown was lifted, construction companies and housing development firms realised it will take millions of naira to undo the damage that had been created.
"Some companies have closed down, sending workers to the labour market as a result of the shock created by the pandemic.
"Developers have gone back to the drawing board as a result of the increase in the cost of projects due to the rise in the prices of building materials," he said.
Okoro said that unfortunately banks were reluctant to lend money to the construction industry because of the huge capital outlay and the fear that the returns would not be quick.
"The chances of banks losing money in this period are high. Even landlords are finding it difficult to get rents from tenants and this has resulted in property development apathy. There is a lull in the industry occasioned by COVID-19," he pointed out.
The consultant further said that the cost of building projects was now high as some projects left unattended to during the locked down had been abandoned.
He said that in the process the banks lost money as their clients were unable to pay back loans and the accrued interest.
Okoro said that even when some developers took pains to complete projects, they found it difficult to lease or rent out such houses.
He noted that the rising cost of building materials was not helpful as most of them were still being imported.
He said that in a situation where only three companies were producing cement for the entire country did not give room for right pricing.
Okoro said that the industry was still in a state of inactivity and owing to this the demand for rentable houses in high density areas continued to soar.
He further said that the enactment of what he called a "bad policy'' had also contributed to unoccupied buildings on the Lagos Island axis.
Okoro said that the Lagos State Government came up with a policy which allowed skyscrapers to be put up in areas which hitherto were residential, for single families.
He said rents on the skyscrapers were high and unaffordable and as a result of this many of them were unoccupied.
He added that it would take deliberate actions on the part of the government for the industry to bounce back.
By Chidinma Agu