The Federal High Court, Lagos has ordered the interim attachment of funds allegedly belonging to an oil company, Ontario Oil and Gas, over alleged fraudulent sale of refined petroleum.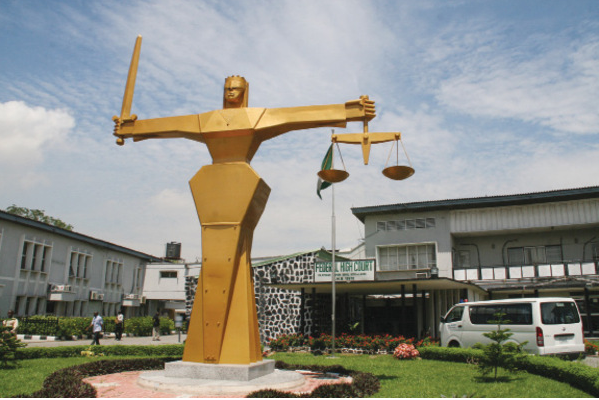 The trial judge, Hadiza Shagari, made the order, following an ex parte application filled by the Economic and Financial Crimes Commission (EFCC) seeking attachment of the funds.
The commission, in the application marked FHC/L/CS/1464/17, joined as first and second respondents respectively, Ontario Oil and Gas Limited and Mrs. Ada Ugo-Ngadi (Managing Director of Ontario).
EFCC's affidavit of urgency endorsed by an investigating officer, Mr Abdukarim Acheneje, in support of the ex parte motion, said: "That the EFCC received a petition from one Barrister Joan Ganadanu against the second respondent, complaining of fraud, diversion and conversion of proceeds of sale of refined petroleum products valued at N1.96 billion.
"That the petition alleged that the first respondent is a customer to Union Bank Plc, of Stallion Plaza Branch, Marina Lagos.
"That Union Bank granted a loan facility to the first respondent in the tune of $70 million to import and/or purchase locally refined petroleum products PMS, DPK and AGO.
"That the loan was to be repaid from sale of the products and the second respondent guaranteed repayment of the said loan personally."
Acheneje also swore that further investigations revealed that the respondents have lifted the product on the order financed by the bank for 10,000 metric tons of AGO, since July 2016, adding that the respondents have sold same, but have refused to lodge the proceeds in the company's account and pay back the facility to Union Bank.
His words: "That the respondent have refused to authorise Union Bank to repossess the unloaded order of PMS from the Petroleum Products Marketing Company; that the respondents have breached the terms of transactions between them and Union Bank.
"That investigations reveals that the respondents instead, diverted the funds to the account of Renoir Logistics Limited and intelligence further reveals that Ontario oil and Gas has an outstanding 15,000 metric tons of DPK and 5,000 metric tons of PMS.
"That intelligence report gathered shows that the respondents are at the verge of dispensing with the said properties and that the order of the court is urgently needed to attach the property mentioned in paragraph nine.
"That unless the application is urgently heard and determined, the respondent will tamper with the property sought to be attached."
Consequently, Justice Shagari held: "Upon reading the affidavit in support of the ex parte originating summons, and after hearing Nkereuwem Anana, counsel for the applicant moved in terms of the application. It is hereby ordered as follows: "That the property mentioned in paragraph nine of the affidavit viz, Renoir Logistics Limited currently under investigation be interim attached/forfeited pending the determination of the investigation and possible prosecution of the case.
"That the said property attached/forfeited, ad-interim be managed and controlled by the EFCC."
By Chinyere Obia