Five policemen and soldiers were on Monday convicted for their role in a vicious attack against community members protesting against an industrial logging company in a Congolese village in 2011.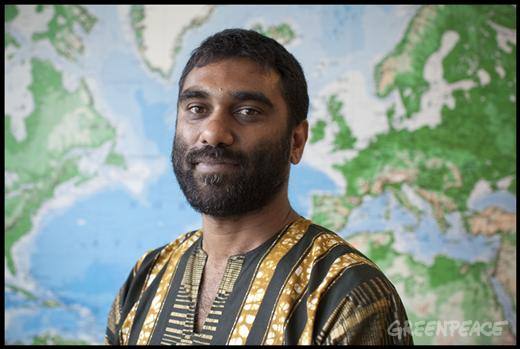 The men were found guilty by a court in Kinshasa and sentenced to between two and three years in prison charges including torture. They were among 60 policemen and military personnel who entered the small village of Bosanga, located in Yalisika, in the Equateur province in May 2011 to quell protests against the company SIFORCO.
Serious human rights violations were subsequently committed, including rape, physical aggression, torture and destruction of property.
In a reaction on Wednesday, Greenpeace Africa insists that many involved, such as SIFORCO, are still to be held accountable.
"Greenpeace welcomes the condemnation of the perpetrators of the attack; however, we are very surprised by the sentences that do not reflect the gravity of the violence and crimes suffered by the community" said Victorine Sirri Che Thöner, the head of Greenpeace Africa's Congo Forest campaign.
"We are also concerned that some individuals involved in the attack and identified during the investigations have not been brought to trial and SIFORCO was not held responsible for its implication," said Victorine, adding: "Unfortunately the only current route for appeal is to redress the issues of reparations for victims."
The Court did not convict SIFORCO or assign any liability despite acknowledging that torture was committed by the military in the company's vehicle. The convictions come after many lengthy judicial delays over a period of years. To date only 14 of the 45 victims have been granted the right to seek reparations.
The villagers were protesting against the company, claiming it had not deliver on promises made in 2005 and revised in 2009, to provide infrastructure and services to the community in exchange for logging their forests. Faced with community opposition, SIFORCO called in the help of local authorities and security.
"This trial sends out a signal that industrial logging in the Democratic Republic of Congo does not contribute to local development but instead generates multiple recurring conflicts with local communities," said Che Thöner.
Yalisika is in the Bumba region in the Congo Basin – home to the world's second largest tropical forest after the Amazon, which is increasingly under threat from industrial logging companies – the majority foreign-owned – who plunder the DRC's rich resources with impunity.