France confirmed three cases of coronavirus Friday, January 24, 2020 marking the first confirmed diagnoses in Europe, as China expanded its efforts to control its outbreak and announced 15 new deaths. Australia also confirmed its first case of coronavirus, and a second case was confirmed in the United States.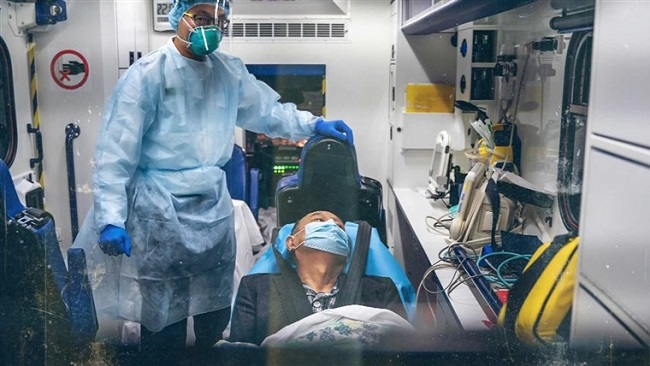 Travel bans were extended in central China to put tens of millions of people effectively on local lockdowns. In Wuhan, where the virus was first detected, workers are racing to build a 1,000-bed hospital to treat victims of the disease.
Authorities around China, including in the capital, Beijing, have canceled the temple fairs and festivals that accompany the Spring Festival to avoid having large public gatherings where the airborne virus could spread.
There are at least 1,287 confirmed cases of infection, and at least 41 people have died. A total of 8,420 people are reported to be under observation.
A young, previously healthy man died in Wuhan, raising concerns about the deadliness of the virus. Until now, the vast majority of victims have been older than 60 with pre-existing conditions.
Infections have been confirmed in Australia, France, South Korea, Japan, Nepal, Thailand, Singapore, Vietnam, Taiwan and the United States.
Authorities are enforcing a lockdown across large parts of the province of Hubei, affecting more than 35 million people, but the precise number remains unclear.
The Chinese medical system has clearly struggled to cope with the outbreak, with reports of crowded hospitals, stressed doctors and dwindling supplies.
Australia confirms first case
Australian Health Minister Jenny Mikakos said on Saturday, January 25 that a Chinese national in Melbourne had a confirmed case of coronavirus, according to local news reports. The man, who is in his 50s, returned from Wuhan on Sunday and now is isolated at a hospital in stable condition.
Mikakos said that passengers on the man's China Southern Airlines flight would be alerted as a precaution. The man did not exhibit symptoms on the flight, Mikakos said, and airport screening would not have detected the virus.
Coronavirus now has been confirmed on four continents: Asia, North America, Europe and Australia.
Third case of virus reported in France
The French health ministry announced that a third case of coronavirus has been confirmed in that country, according to the state-owned television network France 24. The new patient is located in Paris, as was one of the previously announced patients. The other patient is in the southwestern city of Bordeaux.
The new patient is a parent of one of the other people diagnosed, the Associated Press reported. All three patients recently had traveled to China.
15 new deaths reported in Hubei province in China
Hubei province announced 15 additional deaths in Wuhan attributable to the virus. There were also 180 new cases across the province. All patients were being kept in isolation, and people they had come into close contact with were being monitored.
All of the most recent people who died were at least 55 years old. As with the previous deaths, most of the victims had a history of serious illnesses.
The new information brought the total number of deaths from coronavirus to 41. More than 1,000 cases have been confirmed.
'China may be under-reporting cases and deaths'
As new cases of coronavirus surge, health experts inside and outside the U.S. government say they believe the Chinese government is significantly under-reporting the number of cases and deaths in that country.
By the end of Friday, local time, China said it had 1,010 cases and a total of 41 deaths. Many more cases are not being reported, experts believe, based on reports from non-government sources in China.
"We heard it was over 1,000 when they were only reporting a couple hundred cases," said one HHS official who was not authorized to discuss internal conversations and spoke on the condition of anonymity. The official declined to say what the U.S. government estimate is for the true case count.
Courtesy: The Washington Post