UN Secretary-General, António Guterres, has urged governments to show necessary ambition on mitigation, adaptation and finance in a balanced way, cautioning against settling for the "lowest common denominator".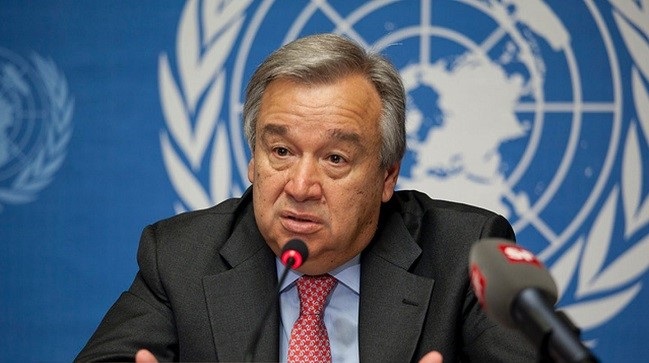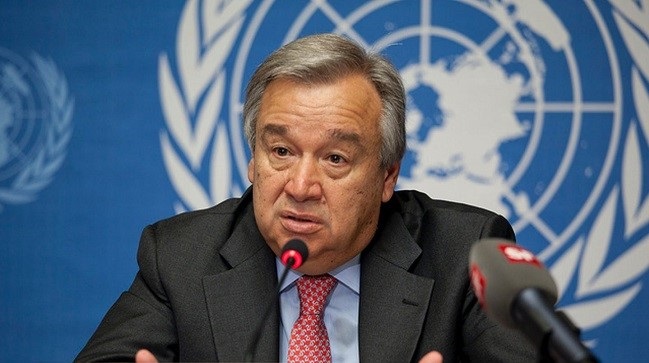 Guterres told delegates at the ongoing 2021 UN climate conference, COP26 in Glasgow, Scotland, on Thursday, Novemeber 11, 2021, that he was inspired by the mobilisation of civil society.
Guterres said he was inspired by the mobilisation of civil society, including young people, indigenous communities, women's groups, cities and private sector, highlighting that the climate action struggle required all hands to be on deck.
"We know what must be done. Keeping the 1.5 goal within reach means reducing emissions globally by 45 per cent by 2030.
"But the present set of Nationally Determined Contributions – even if fully implemented – will still increase emissions by 2030," he reminded participants at a High-Level Event during plenary.
He referred to the latest joint analysis by the UN climate and environment agencies, which showed that even with the latest pledges and commitments made at COP26, the world remained on track for a catastrophic temperature rise, well above two degrees Celsius.
"I welcome the recognition of this fact in Wednesday's US-China cooperation agreement – an important step in the right direction.
"But, promises ring hollow when the fossil fuels industry still receives trillions in subsidies, as measured by the IMF. Or when countries are still building coal plants or when carbon is still without a price," he emphasised.
Guterres called on every country, city, company and financial institution to "radically, credibly and verifiably" reduce their emissions and decarbonise their portfolios, starting now."
While the UN chief recognised that current efforts to tackle climate change were far from enough, he highlighted the progress achieved at COP26 in Glasgow.
He highlighted such progress in the commitment to halt and reverse deforestation, several net-zero commitments from cities and other alliances and pledges on the phasing out of coal and investments in clean energies around the world.
"We need pledges to be implemented. We need commitments to turn concrete. We need actions to be verified. We need to bridge the deep and real credibility gap," he added, saying that as an engineer, he knows that durable structures need solid foundations.
Guterres announced that he would establish a High-Level Expert Group to propose clear standards to measure and analyze net zero commitments from non-State actors, who would submit a series of recommendations in 2022.
"We must be able to measure progress and to adjust when off track…We must now zoom in on the quality and implementation of plans. On measuring and analysing. On reporting, transparency and accountability," he said, asking actors to cooperate with the UN and hold each other accountable.
"Only together can we keep 1.5 degrees within reach and the equitable and resilient world we need," he said.
By Cecilia Ologunagba